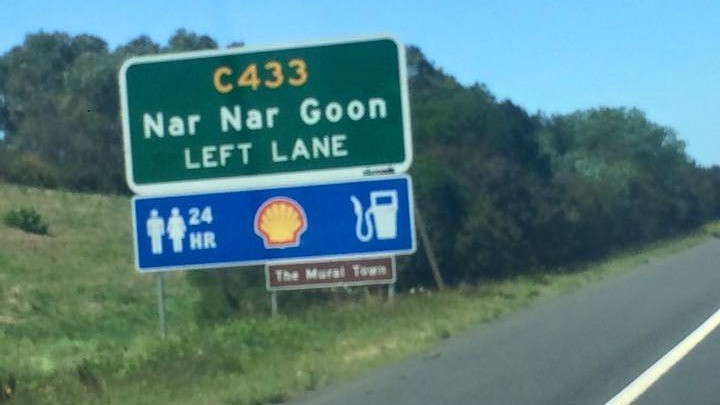 I'll never forget being a young office junior and being asked to send a package to a place called Humpty Doo. Surely they were making a joke at my expense? Nope, sure enough, Humpty Doo is a real place in the Northern Territory.
Funny place names aren't limited to Australia, of course, there are plenty around the world that give us a giggle:
Westward Ho!, Devon, UK
Accident, Maryland, US
Beaverlick, Kentucky, US
Bitchfield, Lincolnshire, UK
No Name, Colorado, US
Mars, Pennsylvania, US
Intercourse, Pennsylvania, US
Swastika, Ontario, Canada
Satan's Kingdom, Connecticut, US
Punkeydoodles Corner, Ontario, Canada
North Pole, Alaska, US
Moon, Pitssburgh, US
Bastardstown, Wexford, Ireland
Closer to home, here are some other place names that will make you smile:
Foul Bay, SA
Humpybong, QLD
Poowong, VIC
Rooty Hill, NSW
Yorkeys Knob, QLD
Tom Ugly, NSW
Jimcumbilly, NSW
Chinaman's Knob , VIC
Burrumbuttock, NSW
Coffin Bay, SA
Nar Nar Goon, VIC
Tittybong, VIC
Dunedoo, NSW
Humpty Doo, NT
Have you been to any of these funnily named destinations? What others can you add to the list?
Comments