If you want to go somewhere "Christmassy":
There are lots of places across the globe that do Christmas really well (we're looking at you, New York City), but the obvious choice is Europe. Imagine strolling though picturesque cities bursting with history, the feeling that you've stepped into a Christmas card enhanced by a magical hint of frost in the air, or snow that muffles the sounds of your footsteps. Gorgeous lights and decorations, charming Christmas markets, mulled wine sipped in front of a roaring fire… there really is nothing like Christmas in a beautiful European location. Plus, it's off-season so generally speaking the prices are lower than in the summer and there are fewer people, which means shorter lines at popular attractions.
Top spots: London, Vienna, Salzburg, Budapest, Paris, Prague, loads of places in Germany and Scandinavia… the list is endless.
If you want to avoid Christmas altogether:
There are plenty of reasons why you might want to avoid any notion of Christmas – and there are plenty of destinations all over the world that will help you do exactly that. Opt for somewhere with a completely different culture that either doesn't celebrate Christmas at all, or does it so differently that it won't affect you. Another bonus: you won't have any trouble finding somewhere to eat on December 25th – and all of the shops will be open!
Top spots: India, Istanbul, Jordan, Dubai, Marrakech, an African safari.
If you want to go somewhere a bit different:
Whatever the movies and Christmas cards may tell us, a holiday at Christmastime doesn't have to mean snowmen and ice-skating (or prawns on the barbie on Bondi Beach). Think outside the box and you can gift yourself an utterly memorable trip.
Top spots: Israel, Iceland, Adelaide to Darwin (or vice versa) via Alice Springs on The Ghan or, for some festive frivolity, how about the Warner Bros. Studio Tour London – The Making of Harry Potter, Walt Disney World in Florida or the Santa Claus Village in Rovaniemi, Lapland?
Read more: How to make Christmas travel less stressful
If you want to go on a group or special-interest trip: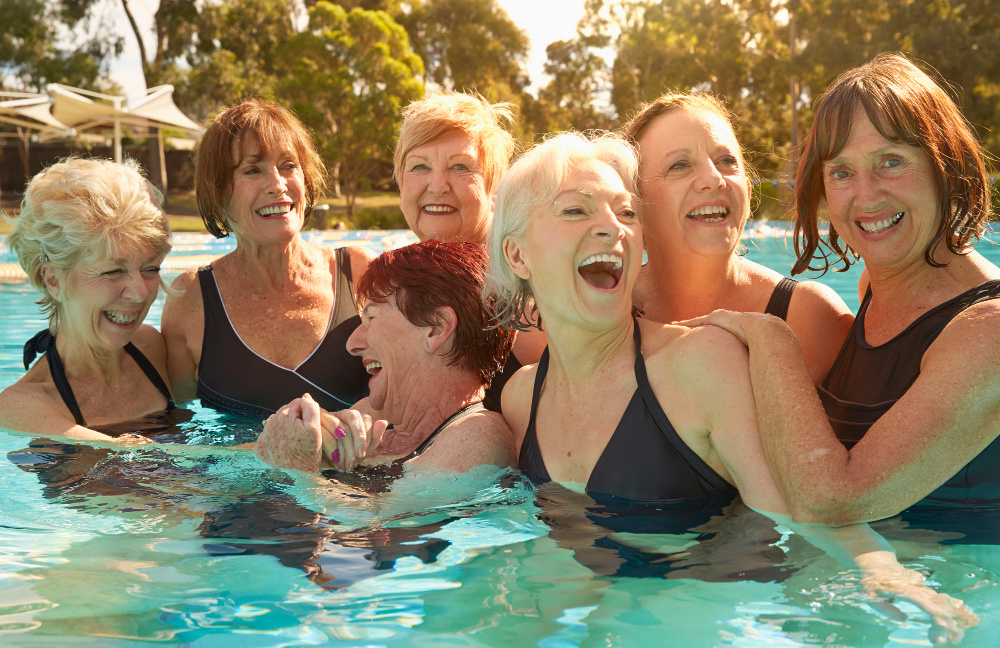 If you're a bit hesitant about travelling on your own or worried about feeling lonely over Christmas, a group tour could be the answer. You get camaraderie and companionship when you want it, but you also get to be alone when you need some "me" time. And travelling on your own isn't nearly as intimidating if you choose a holiday based on a particular passion, because you'll be spending time with like-minded people – people who could end up becoming lifelong friends. Ideas for a group or special-interest trip include:
Wellness holidays – Head to a place where you can feed your soul over Christmas, such as a yoga retreat.
Adventure holidays – Get your buzz on with a trip that will set your heart racing, such as skiing, camping or scuba diving.
Educational holidays – Stay at an art or cooking school, go on a gardening tour or do a language immersion course and learn something new while you spend time with locals and fellow students.
Volunteerism – Want to give back while you're on holiday? Volunteerism ensures you'll be focusing on someone else instead of focusing on being alone. Plus, you'll bond with the people you're working with, and socialise with them after hours. Just be sure to research reputable programmes, and be aware that you'll need to be flexible about your travel dates – this is not like booking a hotel!
If you want to go on a cruise:
Cruises are a dream option for anyone wanting to travel solo, but still have an instant network of fellow travellers/future friends. Plus you only have to unpack once, you can see numerous places on one trip, and it's all-inclusive with loads of activities included in the price. And while we know the single supplement is a great bone of contention, there are some cruise lines (like Princess) that offer not only their own solo tours, but also roommate matching. Travel at 60 also has a special Facebook group to help travellers find a roommate: Travel at 60 Travel Buddies, so sign up and start searching!
If you want to go somewhere close to home:
Think about it – Asia (especially Southeast Asia) is a great destination if you want an international getaway but don't want to spend too much time getting there from Australia. Depending on where you go it can also be much cheaper than many other parts of the world, plus it's so diverse that you'll be able to fulfil any travel wish, from idyllic islands and tropical heat to fab shopping in bustling, vibrant cities and culture galore. Want a white Christmas? Asia can sort that out for you, too – you'll find spectacular snow in Japan, plus loads of decorations and festivals that are Christmassy and uniquely Japanese at the same time.
Top spots: Japan, South Korea, Vietnam, Philippines, Indonesia, Malaysia.
If you want a suggestion from Travel at 60 readers:
• "Norfolk Island sounds good to me. Only a couple of hours' flight, nice and cool, and beautiful as well." – CV
• "Any Asian country, as the flights are cheap and Christmas Day is just another working day to them." – CJT
• "Mandurah on the coast, south of Perth in WA – a great place for Christmas holidays for all the family! Sun, surf, fishing, watersports and great nightlife." – SHH
• "Dunsborough in WA is beaut for singles. Lots of friendly people to chat with in the coffee shops and lovely walking along the bay. There's great, safe swimming if the weather is mild and warm, and the Eagle Bay wineries are just a short drive away – and Cape Naturaliste, too." – SH
• "A Christmas cruise around the Christmas markets in Europe." – PH
• "Kuala Lumpur is not a long flight and things are cheap once you're there, depending on how many stars you want your hotel to have. But the price of food, drinks and local transport won't change if you act local. From here it's also easy to get to the UNESCO-listed historical city centre of Melaka (Malacca)." – AF
• "I've decided to work…well, actually, my boss decided I'll work lol so no escape for me. Still, lots of penalty rates to put towards my next adventure, so not all bad – and fewer Christmas hangovers! #silverlining." GC
• "Not solo, but this Christmas we had to make a decision about what to do, as we won't be spending it with family. Late notice, but we managed to get a great rate for accommodation in Mooloolaba. Ocean views and a balcony, that's our Christmas lunch venue, with plenty of prawns, oysters and crisp white wine. Merry Christmas, everyone." – SHG
A few last words:
• Don't let the notion of travelling alone at Christmas worry you – it can be awesome!
• Don't have the funds to get away this year? Call the Travel at 60 team on 1300 414 198 and start planning now for Christmas 2020! To meet like-minded travel lovers for coffees, lunches and inspiration, join the Starts at 60 Club and find out where the next meet-up is in your area.
• Don't be afraid to talk to people if you do feel really lonely and isolated over Christmas. If you don't have anyone you can turn to, call Lifeline on 13 11 14 or Beyond Blue on 1300 22 4636.
Read more: 5 Christmas food traditions from around the world