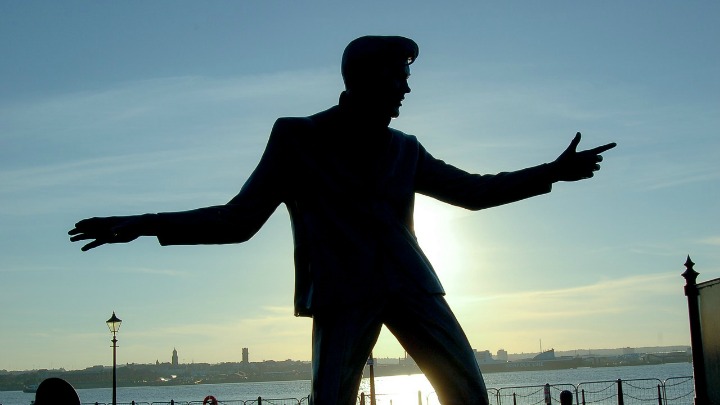 Every August, the city of Memphis comes alive with people coming together to celebrate the life of iconic hip-thruster and rock 'n' roll musician Elvis Presley during Elvis Week.
From the 10th until the 16th of August there are musical shows, Graceland tours, competitions and candlelit vigils so fans of the King can come together and celebrate his legacy.
There are also tribute shows where Elvis impersonators from around the country and the world come together to display their skills of reawakening the spirit of the King through their music and larger-than-life personalities.
Strap on your blue suede shoes, grab a white bodysuit and your favourite pair of aviator sunglasses and get ready because these are the top 13 things to do in Memphis during Elvis Week.
Read more: Forgotten Elvis photos found in the bottom of a drawer
1. Make a trip to Graceland and take a photo with the entry sign

2. Count how many Elvis impersonators you can spot
3. Go to the hairdresser and get yourself an Elvis-inspired haircut

4. Watch some of the best Elvis impersonators in the country
5. Take a look at some of Elvis' most iconic outfits up close

6. Take a tour through the living areas of Elvis' family home
7. Reminisce by watching some of Elvis' classic films

8. Visit Tupelo Hardware where Elvis bought his first guitar at 11 years old
9. Pay tribute to the King at his gravesite

10. Visit Sun Studios, where Elvis recorded his music
11. Test your lungs on the microphone Elvis once used

12. Dream about driving the iconic pink Cadillac around town
13. Don't forget to put on a pair of blue suede shoes on while you're at it!

Have you ever been to Elvis Week in Memphis? Let us know all about it in the comments section below.
Comments