The Starts at 60 Federal Budget Survey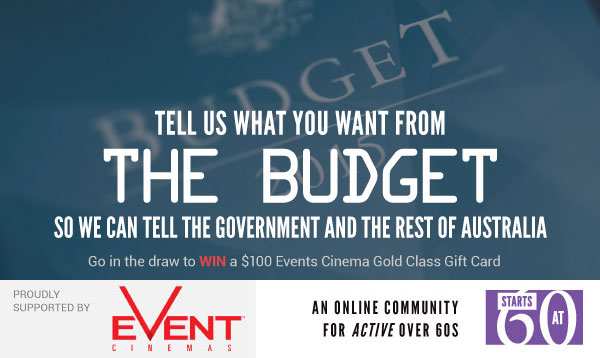 The Federal Budget is nearly a month away, and the demands that over 60s have for it are many and varied.  Sadly, many who should have a voice feel like there is no way to be heard today, when there is so many things that need to be done.  So we have put together this survey so we can bring together the insights of a generation, and will submit the results the Government in advance of the budget for them to better understand what a cross section of 10% of the Australian population thinks about the big issues that could be addressed.
Please complete the survey below.  It should take less than 5 minutes.  And in doing so, you can go in the draw to enter the draw to win a $100 Gold Class Gift Voucher, from Events Cinemas.