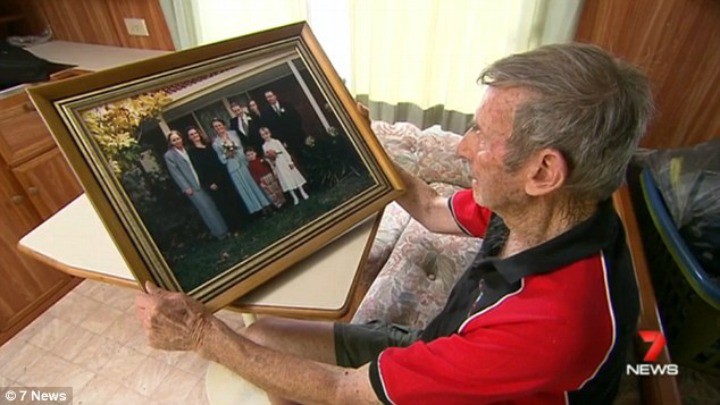 When Pete Tripovich started walking a lap of Australia aged 80, he was determined to achieve his dream. Now nine years on, Pete is restarting the journey, inspired by the memory of his wife Jan.
Pete had previously walked more than 10,000 kilometres from Melbourne to Pemberton (Western Australia), before he learned that his wife had been diagnosed with cancer.
He immediately rushed home to care for Jan on their family farm, spending the next nine years by her side. Unfortunately, Jan eventually lost her battle to cancer.
After a time, Pete felt compelled to finish the walk he started. "The voice in me head said 'Pete you should go back and finish that'", he recently told Channel Seven.
On Australia Day, Pete will recommence his walk from Manjimup, north of where his previous journey ended. There will be another 3,500 kilometres to traverse, including a stretch through the Nullarbor.
"It'll be a great achievement I'll say 'Hallelujah here I am. I've made it after all these years'", Pete said. His proceeds will go towards charity.
Does Pete inspire you to finish something you've started before? Isn't this 89-year-old inspiring?
Struggle for exercise motivation?Pete Tripovich trains to finish walk around Aust for his 90th b/day. 6pm #7NewsMelb pic.twitter.com/Iqp4T6rUmZ

— NickMcCallum7 (@NickMcCallum7) January 14, 2016
Pete Tripovich trains to complete an epic trek around Australia..for his 90th birthday! 6pm #7NewsMelb pic.twitter.com/FruE1qVgZI — NickMcCallum7 (@NickMcCallum7) January 14, 2016
An elderly man who walked thousands of kilometres around Australia for charity but was forced to stop so he could care…

Posted by EDK on Thursday, January 14, 2016
Comments