Your say: Could this $29 phone make you give up your iPhone?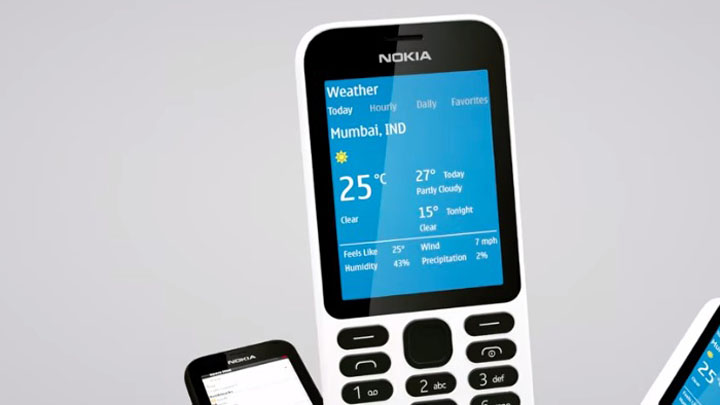 Nokia, one of our favourite longstanding phone brands has just released a new model in the US and we think it could be the best handheld telecommunications device… Ever!
Ad. Article continues below.
It will retail for $US29 – we haven't received word of Australian release details yet. But it weighs less than an iPhone 6, can be held comfortably in one hand (or two if you're a two hand type of person), comes in three colours – green, black and white, the handset is robust in true Nokia fashion, the buttons are soft rubber with plenty of space to help those with larger fingers, it has Facebook messenger app built in, it has a 0.3 megapixel camera (very low res) but the best thing ever is that it has amazing battery life… One charge will last you an entire month!
In truth, this little device is aimed at emerging Middle Eastern markets but we think this step in technology that is in fact, backwards for us, could be the best thing ever. You see we have to ask ourselves, do we really need all of the apps on our iPhone?
When I use my phone I use it for the following: Messaging, calling, emailing, looking at the internet, looking at Facebook, storing contacts. I rarely use my calendar and still carry a hard covered one, I rarely play games as I save these on my iPad and I rarely use the built in camera as I always carry my digital one. So why do I pay so much money for an expensive device when I could have a simple one that can also be charged only once a month rather than every day?
So today I want to know, do you use all of your iPhone or smart phone features? Could you swap to this cheap, stable and easy to use handset? Share your thoughts in the comments below…