We're more tech savvy than we're given credit for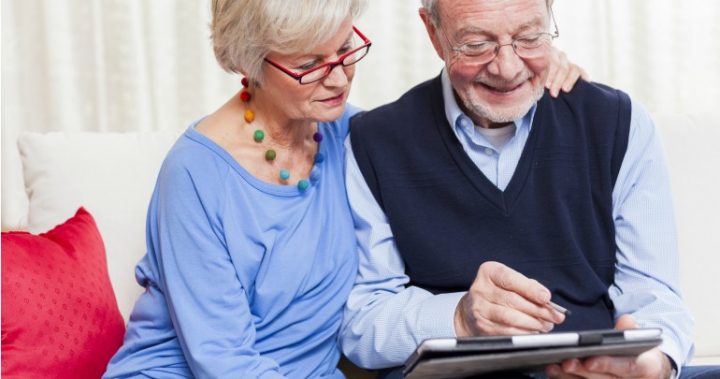 There seems to be a lot of misconception out there that older Australians aren't as skilled with technology as their grandchildren are.
But you only need to take a look at the size of the audience here at Starts at 60 to know that technology use amongst older Australians is way bigger than a lot of Millennials would expect.
And the statistics agree.
According to statistics published by the Australia Communications and Media Authority, 85% of older Australian internet users go online once a day.
We're more likely to use a tablet than most adults (18% vs 16%) and 43% of us are on a social media network (88% of those are on Facebook).
Ad. Article continues below.
Let's face it, we're more tech savvy than we're given credit for.
Many of us Skype our relatives, join Internet forums, read news on social media and rely on our phones to do banking, send emails and text our families – almost as much as our grandkids do!
Starts at 60 readers have made it clear they're tech savvy!
On Sunday we published an article about quoting research that's found  Australians aged 75 and older were showing the biggest increase in social media and technology use.
Ad. Article continues below.
And the response from the SAS community was strong!
There were several comments on the story, with SAS readers sharing how they use technology everyday.
Margaret Greer is 75 and admits she spends a lot of her day on her iPhone.
"It's a brilliant way to stay in touch with family and friends who live a long way from me," she wrote.
Ad. Article continues below.
"Also great for learning new stuff."
Janet O'Connor is among the over-60s using a tablet.
"I use my iPad every day …… Social media, Pinterest, YouTube for my crafts, , What Ap and Skype to keep in touch with my family And Stan to watch decent TV shows as Zi so not a fan of reality TV," she wrote.
While some younger Australians might be surprised by how much their older relatives use technology, it comes as no surprise to you here at Starts at 60.
After all, the Baby Boomers were the first generation to build and use computers.
Ad. Article continues below.
Jillian Wilson's late husband was working on computers back in the '60s, and she worked on a computer before she retired.
"I was using computers long before most youngsters and in some cases, their parents were even born," she wrote.
"What do young people think we have been doing for the past 79 to 80 years? We weren't born old!"
And the trend of older Australians using the Internet is only going to continue to increase.
More and more of us are taking classes at community halls, senior citizens centres and organisations such as the University of the Third Age (U3A).
Ad. Article continues below.
In fact, that's the way most of us prefer to learn.
Some of us are also getting lessons from our grandkids.
Ruth McDonald, 84, loves her iPad.
"5 year old grandson taught me how to use it," she wrote.
"20 year old granddaughter helps me when it plays up."
Ad. Article continues below.
So, next time someone young gives you cheek about technology, remind them that Baby Boomers started the technology we use today – and we're streaming, downloading, posting, surfing, reading, emailing, hashtagging and taking selfies almost as much as they are!
How tech savvy you? What do you use the internet for?
Ad. Article continues below.