The top 10 computer tips and tricks you probably didn't know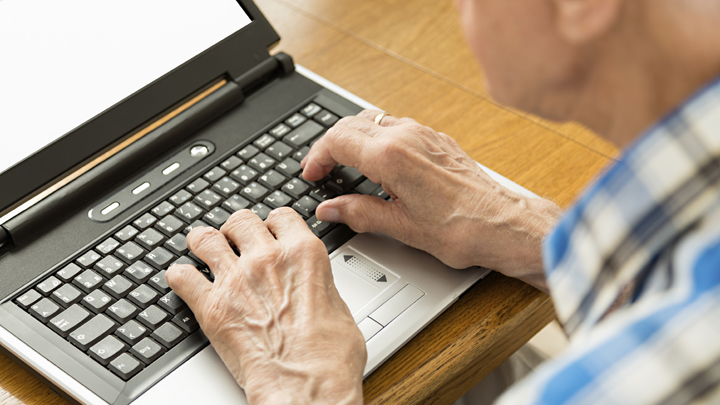 Whether you're a computer pro or just a novice, there is always something new to learn that will help improve your computer skills. We bet these tips are going to make your computer experience so much easier. Try to implement these tricks one at a time so you master the shortcut and don't get too confused! Here are the 10 most useful computer (PC and Mac) shortcuts for you.
1. Fix those little mistakes
Did you know you can undo almost any action? Whether you accidentally deleted a word or a file, there is a quick and easy keyboard shortcut to bring it back to life!
PC: Ctrl + Z
Mac: Command + Z
2. Add a bookmark
Ad. Article continues below.
Do you love a website and want to bookmark it so you can view it again later?
PC: Ctrl+D
Mac: Command+D
3. Zoom in and out
Whether you're viewing articles on the internet or writing in Microsoft Word, zoom in or out with this command.
PC: Ctrl + scroll mouse wheel or press up or down keys
Mac: Command+plus sign; Command+minus sign
4. Take a screen shot
Capture an image of anything instantly with a screen shot!
Ad. Article continues below.
PC: Print Screen button
Mac: Command+Shift+3
5. Go incognito
Browsers (Google Chrome, Internet Explorer, Firefox, Safari) offer an option where you can privately browse. This is great if you want to keep an information a secret, whether it's bank details or a surprise for your partner. No browsing history is saved in incognito. You can also do it on your smart phone or device!
Chrome
PC: Ctrl+Shift+N
Mac: Command+Shift+N
Ad. Article continues below.
Internet Explorer
PC: Ctrl+Shift+P
Mac: Command+Shift+P
Firefox
PC: Ctrl+Shift+P
Mac: Command+Shift+P
Safari
Ad. Article continues below.
Drop down the 'Safari' main menu and click 'Private browsing'
6. Search information 
You can use your address bar to search for content. Typing in the address bar will direct you to Google's search engine. Google will answer all of your questions – yup, absolutely anything.
7. Open a new tab
Right click your mouse to open a new tab. This way you won't lose your place on the current page so you can keep reading. When you're ready, the new tab will be open at the top of your browser to explore. You do not need to open a new window.
Ad. Article continues below.
PC: Control+T
Mac: Command+T
8. Refresh a webpage 
Whether you're waiting for a new email to arrive or the latest news story to pop up, easily refresh your screen using the keys below.
PC: F5, or Ctrl+R
Mac: Command+R
9. Select the address bar
Ad. Article continues below.
This shortcut will select the address bar for you, so you can start typing a new URL into your browser without moving your mouse.
PC: Ctrl + L, or F6
Mac: Command+L
10. Go to a previous location in browser
Quickly go back to the webpage you were looking at before your current one.
PC: Alt + ←
Mac:Command+ [
Ad. Article continues below.
Do you use any of these shortcuts? What is your favourite? Tell us below!
To find your nearest Coffee Meetup and register, please click here or head to www.startsatsixty.com.au/events
We hope to see you celebrating the over 60 life with other over 60s on February 17 2015.