This robot helps kids with cancer by laughing at their jokes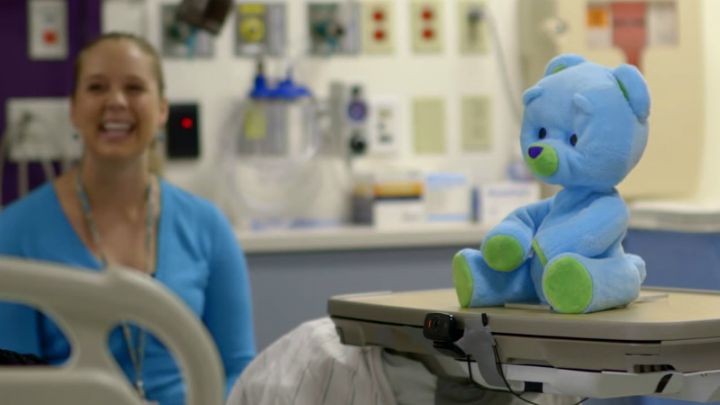 Just last week, Stephen Hawking and his esteemed colleagues were telling us that artificial intelligence could destroy the world. But, as this clip show, robots aren't all bad.
This cute little blue teddy bear is a social robot that can do amazing things (besides sitting around looking cute).
Huggable can hold a conversation with a child, respond to jokes and even play I Spy. And no, he has no plans to take over the world; Huggable's sole ambition is to help kids through cancer treatment, giving them the best of best friends to talk to and cuddle.
Studies have shown that kids with cancer tend to under-report how traumatised they are by their cancer diagnosis, also known as Putting On A Brave Face For Mum And Dad. It's estimated that 20 per cent of childhood cancer suffers are affected by post-traumatic stress disorder, which can affect their recovery, future relationships and happiness.
With Huggable, sick kids can be themselves and can share their secrets. The MIT-created robot is so sophisticated he is on his way to being able to sense pressure so he can interpret a child's feelings from how hard they are squeezing his hand.
Ad. Article continues below.
See Huggable in action in this lovely video.
Tell us, would you like to see more robots like Huggable hanging out in paediatric oncology wards?