The hidden iPhone setting you need to turn off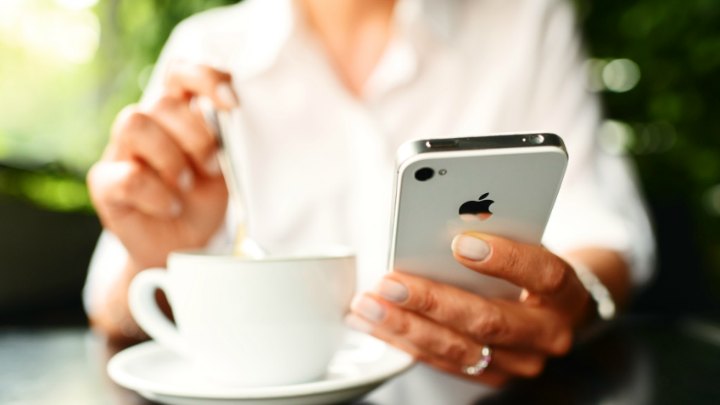 If you have recently updated the software on your iPhone, there is a small but worrying chance you'll have some nasty surprises next phone bill.
Reports are now coming in that a new (very well hidden) feature, "Wifi Assist", is causing some iPhone owners to inadvertently waste money.
So what is this new feature, and why is it so controversial?
First, a quick primer. (The more internet-savvy can skip ahead!)
When you are at home, chances are your iPhone is connected to a personal wifi network. For most of us, this home internet connection allows us to consume plenty of data – you can presumably watch ABC iView, Skype call the kids or stream a YouTube video without worrying too much about running over quota.
Ad. Article continues below.
Step out of the house, however, and you will be drawing upon your mobile data plan, which is probably far less generous. Stream too many videos on this plan, and you may soon find yourself hit with hefty excess data charges.
The new "Wifi Assist" option will allow your phone to freely switch between these two, often without you noticing. If your home wifi connection is slow or unresponsive, it will draw upon that more precious mobile data instead.
For many people around the world, this is actually very convenient, as it allows for a smoother experience. However, this also means that next family Skype call could be chewing up mobile data without you realising it.
If you are unsure on whether this is a problem, we recommend simply keeping a close eye on your data usage in the near future. (Most phone networks such as Telstra and Optus will have their own apps to let you check this at any time.)
But if you're a "set and forget" type of iPhone owner, and would rather play it safe, we recommend taking the following steps:
Ad. Article continues below.
Open your phone's Settings app
Choose Mobile Data near the top of the list
Scroll down to the very bottom and turn off Wifi Assist.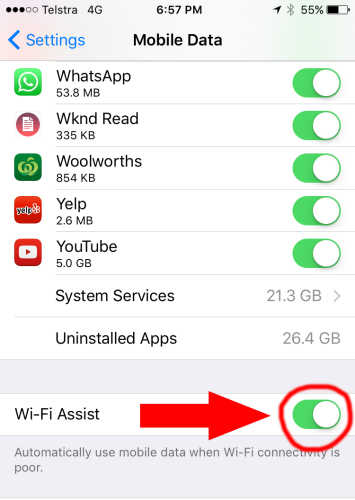 Have you ever had an unexpectedly high phone bill? And how do you feel about this new "convenient" option being turned on by default?