The baby boomer guide to backing up your computer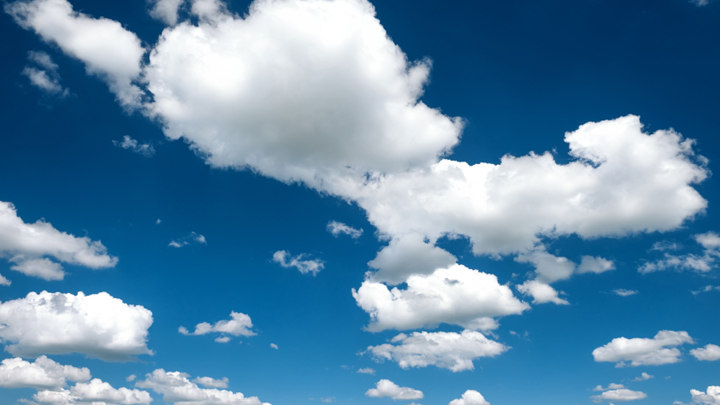 You may have heard of the "cloud" and we're not talking about the one's in the sky. It's the cloud that somehow stores our information on our devices. But, what exactly is it? And how does it work? Can you use it?
People say using iCloud or Google Cloud is simple and hopefully after reading this you will agree. Take a look at this tutorial to wrap your head around this crazy but brilliant idea.
1. The "cloud" is a great way to access your information when you're away from your other smart devices.
Cloud software automatically backs up your devices daily, any time it is plugged in and connected to Wi-Fi. It's about collaborating between apps and devices – it can store all of your data and sync between devices (syncing means updating any new files you add). It's a way to upload files to a storage space as a backup copy of content from your hard drive.
Ad. Article continues below.
2. Activated your cloud software on all of your devices. 
Go to system preferences and select iCloud/cloud software
Sign in with your Apple ID/username and password
Check all the items you would like to sync (e.g. photos, contacts, emails)
On your phone
Tap settings
Navigate to menu and switch it on
Choose what you would like to be saved in the cloud
More importantly, switch on the backup
Ad. Article continues below.
Important: make sure you sync the items you care about the most
Contacts
Notes
Reminders
Bookmarks
Photos
Emails
3. You will never have to plug your smart phone into your computer again
By syncing your devices, this means they are all connected. This also means that your iPad and iPhone/smart phone are being backed up in the cloud. Whenever your device is plugged in and connected to Wi-Fi, it will automatically sync your settings, apps, music, photos and whatever else you selected, to your iCloud/other cloud storage account.
Ad. Article continues below.
Restoring your device to factory settings? Your phone was lost or stolen? You just need to log in with your ID into your new device and all of your file will be on the cloud app to retrieve.
4. Check storage availability
If the storage capacity isn't enough, you can buy more. Prices vary depending on the amount of data needed; the payments are typically per year.
On your Mac 
Ad. Article continues below.
Go to system preferences
Select iCloud/cloud storage app
Click Manage and this will bring up your saved items, including backups
On your PC
Go to the Start Menu
Select your cloud program
Check your storage
To free up space you can do the following:
Delete older backups
Select exactly what you want to back up to the cloud
Remove app backups that are too large or not important to you
Ad. Article continues below.
5. Cloud storage options
There are multiple cloud programs and apps you can download. Here are 5 of the most popular:
 Tell us, do you use the "cloud"? What do you think of it?