Setting up a Starts at 60 icon on your iPhone or iPad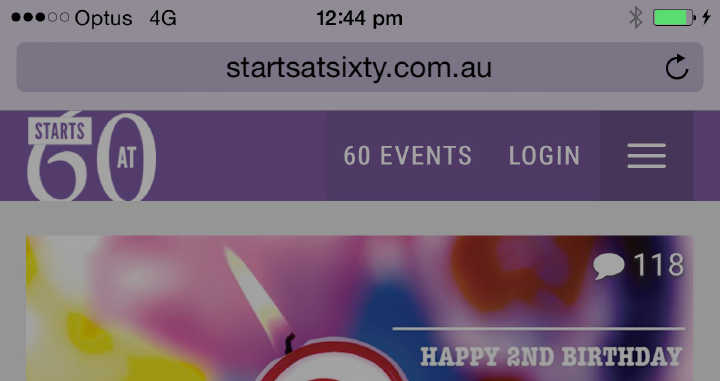 One of our regular readers was given an iPad by his children recently and emailed us to ask for some help.  He wanted to set up an icon on his HOME screen of his iPad that he can, with one click be taken straight to the home page of the Starts at 60 website, wherever he is.
Ad. Article continues below.
His question was easy to answer, and seems like such a good question that we have put together a short video to show you, in case you too want to set this up on your device.
This quick three step process will make popping in for a visit less about Facebook and more about reading the latest stories and comments.  If you are just relying on Facebook to see our content, you are probably missing out on a lot.  We publish 10-20 times a day on our site, whenever there is something new for over 60s that is worth knowing.
Let us know when you've got the bookmark set up on your device.