Online people don't say LOL anymore. Do you?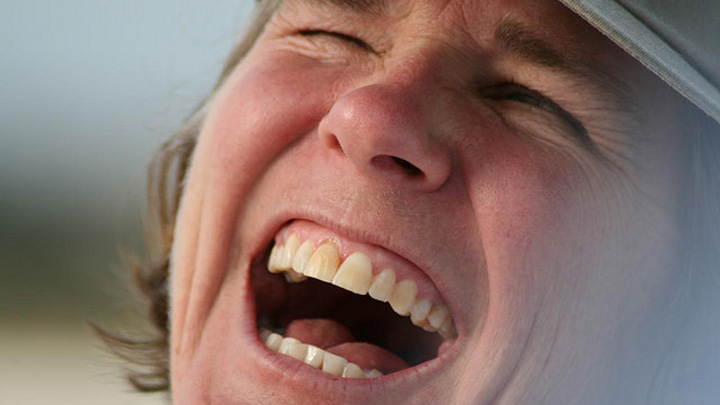 A Facebook study released overnight has analysed the posts made in the last week of May to see how people laugh online showing LOL is no longer how we laugh online.
It was inspired by an article in the New Yorker at the time, called "hahaha vs hehehe" and it has everyone talking about how we used of laugh on social media and how we are laughing today.
Years ago, the term LOL was coined for "laughing out loud" but according to the survey this terminology has been largely replaced across the US.
So it leaves us wondering whether over 60s in Australia, New Zealand (and a good few across the world) still 'LOL'? Or are you using emojis to tell your story, which was the other way people are catching a giggle.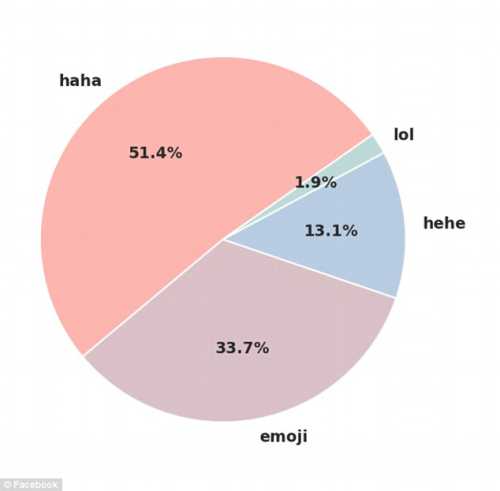 The discussion about elaughter examined anecdotally how people laughed online. But various people from Facebook read the post and decided they could provide a more detailed insight using de-identified data to show people what social norms are doing online and whether it did, as the author of the New Yorker article identified, vary by age and gender.
Ad. Article continues below.
"Why rely on anecdotes when you have data? We analysed de-identified posts and comments posted on Facebook in the last week of May with at least one string of characters matching laughter1. We did the matching with regular expressions which automatically identified laughter in the text, including variants of haha, hehe, emoji, and lol," wrote Facebook. 
"15% of people included laughter in a post or comment that week. The most common laugh is haha, followed by various emoji and hehe. Age, gender and geographic location play a role in laughter type and length: young people and women prefer emoji, whereas men prefer longer hehes," said the report.
This graph shows how different cities included in the US centric study used methods to laugh online, showing Seattle folks prefer haha to emoji, as do San Franciscans.  It also shows the incredible decline in use of LOL which was the early internet form of laughter.
We've got a poll for your today… tell us how you laugh online, below.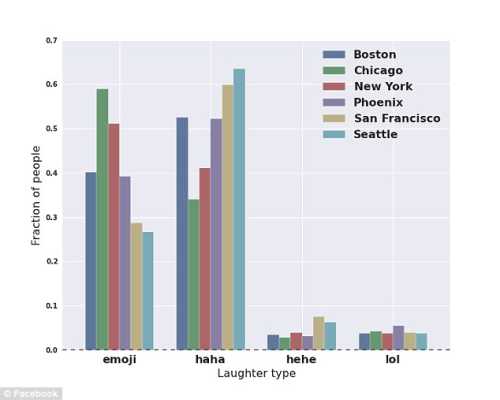 [polldaddy poll=9018385]