New first class apartments for the sky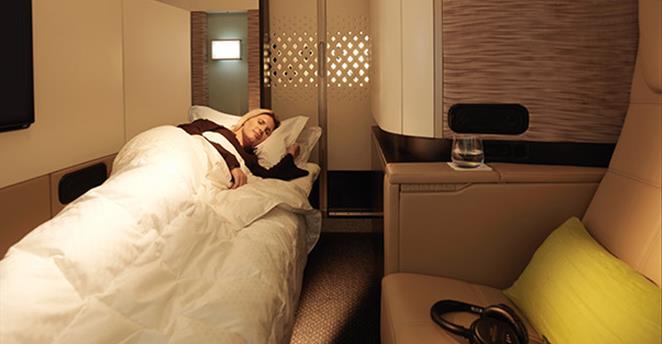 Etihad Airways have today launched the first glimpse of their new A380 complete with new paintwork, new designs, and a new apartment for two dubbed "The Residence". The first class apartment has everyone talking and has been taglined "luxurious living space in the air".  Whilst I wonder what type of people can afford this sort of comfort, it isn't hard to look on in amazement at the finishes, the comfort and the luxury afforded to their guests on each of the 10 new planes they will take delivery of prior to Christmas. The Residences will be fitted into their Super Jumbos that will fly between London and Dubai and then months later the planes will fly between New York and Sydney. Take a look at the photos below and the video tour of the new Super Jumbo Residences aboard an Etihad flight and share your thoughts today.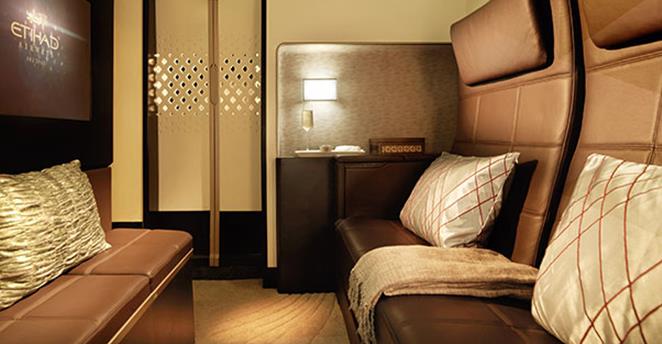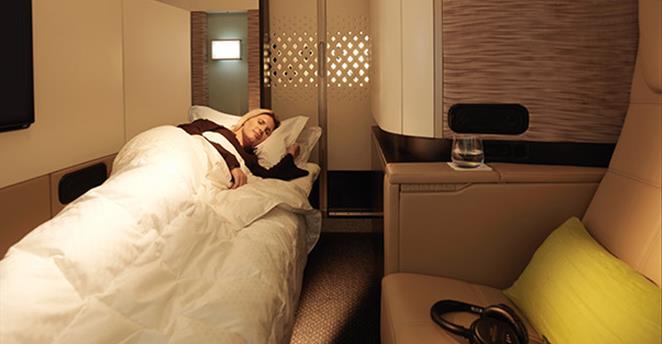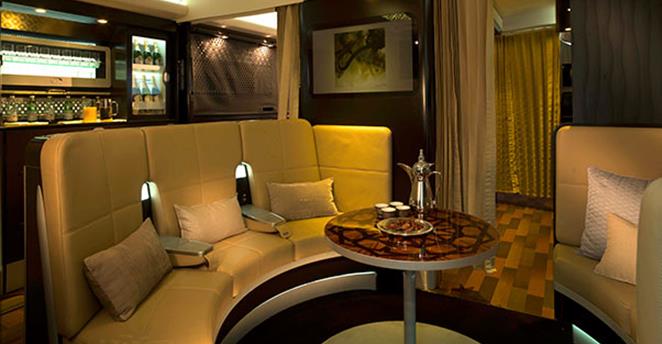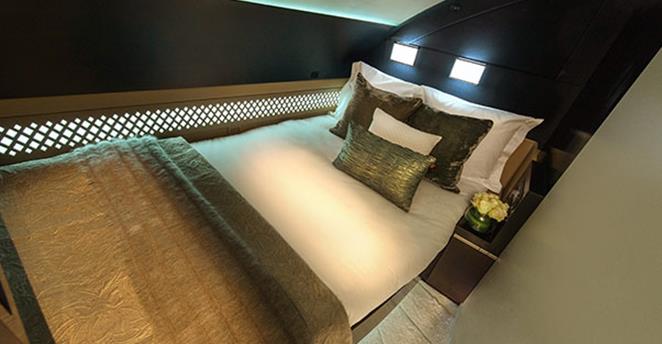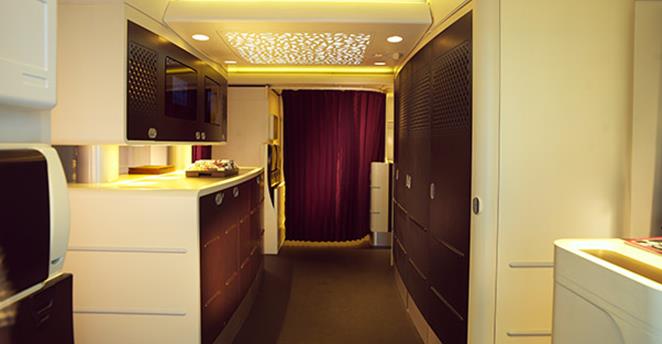 Ad. Article continues below.