Lexus gets back to the future by making a hoverboard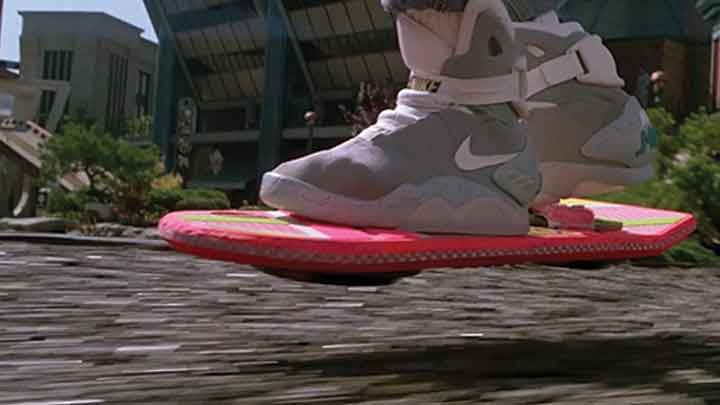 Driving, walking, riding a bike… they're all the regular ways that we generally get around. Surprisingly car maker Lexus has come up with what they claim is a working model of something that we saw in a film in the 1980s, and could add an exciting new way to get from A to B.
What is it? A hoverboard. Yes, that's right, that very cool thing that Marty McFly rode in the Back to the Future trilogy. That film is 30-years old next month, and from time to time inventors have claimed to be working on making the hoverboard real, but overnight Lexus has released details of a real, working hoverboard.
Lexus has dubbed this new invention the Slide, and here it is in action:
Ad. Article continues below.
It looks amazing, and it does indeed work, though only at this stage in a controlled environment. Lexus say that the Slide works on creating "frictionless movement" using magnetic levitation. Inside the bamboo-topped board are magnets, along with liquid nitrogen-cooled superconducting.
So what we have here is a marketing stunt combined with something of a science experiment. There's no confirmation that it is anywhere near working outside of a controlled environment, or being on the shelves in a Lexus dealership. Given that it works with magnets there would also need to be a track, which we suspect they have built in this 'controlled environment'.
Still, it is interesting, and shows real science is indeed chasing movie magic. Or it's another case of a hoverboard tall story… there have been a few.
After seeing Back to the Future was a hoverboard on your wish list? Is this something you'd like to have to get around on, or would you want body armour as well? Could you see yourself hovering down to the shops to pick up the bread and milk? Or tell us what invention from the movies you'd like to see in real life.