Is your internet going slower than usual? This is why.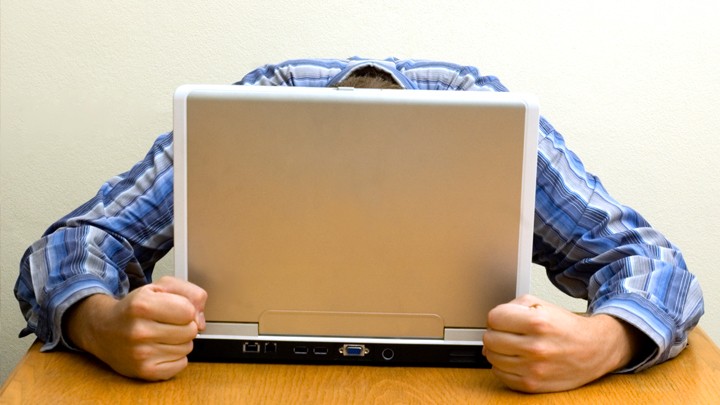 Did this page take a few seconds longer to load than you would have liked? We may have the reason why.
Australia's internet infrastructure has traditionally had a lot of trouble keeping up – but this year's changes could be the biggest challenge yet.
According to The Australian, the "Netflix effect" – Australia's new love for watching TV and film on demand – is slowing down internet speeds across the nation.
Even if you aren't using Netflix yourself, you may be paying the price for those who do.
Since the international streaming service launched in Australia – alongside its local competitors Stan and Presto – the nation's broadband traffic has effectively doubled.
Ad. Article continues below.
The Australian reports that Netflix could now account for as much as 15 per cent of Telstra's overall customer activity.
Combined with videos from YouTube, Facebook and other streaming services, this means more than half of the activity on Telstra's network is now video content.
This is made more complicated by the Internet moving increasingly away from computers, with phones, tablets and even televisions our go-to source for online video.
Our current infrastructure, however, might not be equipped to deal with these changes.
Bill Morrow, who heads the company currently building the National Broadband Network, says they see video consumption as "driving the bulk, if not all, of the growth of what we have to run over the network".
Ad. Article continues below.
iiNet's customers have already had a taste of what's to come; earlier this year, many complained about a major slowdown in their connection speeds at the same time Netflix launched.
Likewise, many Telstra customers have taken to social media to point out slowdown – particularly in the evening, when hundreds of thousands will start their video streaming.
"Video-on-demand is changing consumer behaviour", said an Optus spokesperson.
"Since video streaming services launched in Australia, Optus customers are using more data and staying online for longer periods of time".
Have you noticed your internet speed drop lately? Are you using Netflix yourself, or simply paying the price for those who do? And who should be responsible for getting Australia's internet up to speed?