Is this one of the best inventions to date?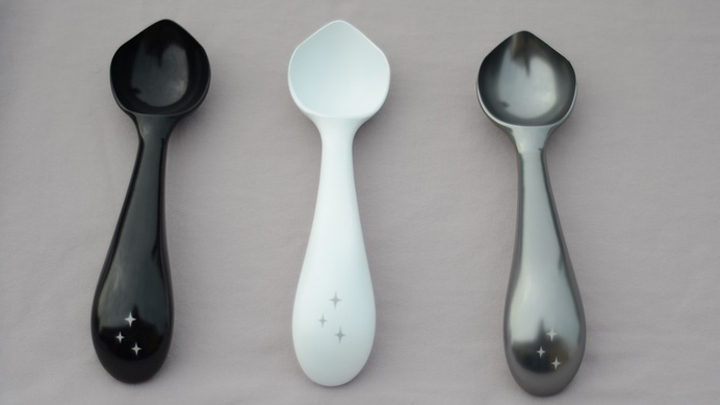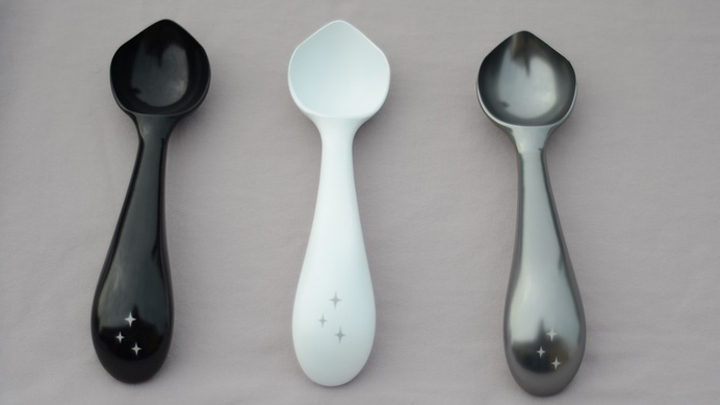 In 1997, Dale Kerrigan asked his wife, what had she done to make the ice cream they were enjoying for dessert that night, so deliciously special. Sal replied, "scooped it out of the punnet."
It is something we've all done, scoop out a delicious, cold scoop of ice cream, but it is also something we have all struggled with. Until now. Thanks to 35 year old father of two, Matthew Chou, there is a way to scoop ice cream that is the most effective we've ever seen.
No more standing sideways and heaving your whole fist, no more hot water on the end of the scoop, no more bending silver spoons backwards. And it is all thanks to Mr Chou, his understanding of bio mechanics and his desire to give his children ice cream in record speeds.
Ad. Article continues below.
The scoop is designed so rather than using your wrist to swipe sideways, we can push the scoop away from our bodies, using our arms and chest muscles to help leverage the chilled delight.
This scoop called the Midnight Scoop is the first true change in scoop design since Alfred L Cralle invented the first in 1897. It has been a labour of love and after over two years of perfecting the aluminium alloy scoop. An aerospace engineer by trade, Mr Chou has just found himself a whole new career path.
Before you ask "why is it called the midnight scoop?" let us share the answer with you… Mr Chou told The Daily Mail that "It's called the Midnight Scoop because I spent so many late nights drafting and designing on the drawing board."
So there we have it. A very welcome and very practical invention that will save time, spoons and taste buds everywhere.
It hasn't gone commercial yet, but after a highly successful Kickstarter campaign that still has eight days until close, it looks like they'll be available online before too long!
Ad. Article continues below.
Would you buy a Midnight Scoop?