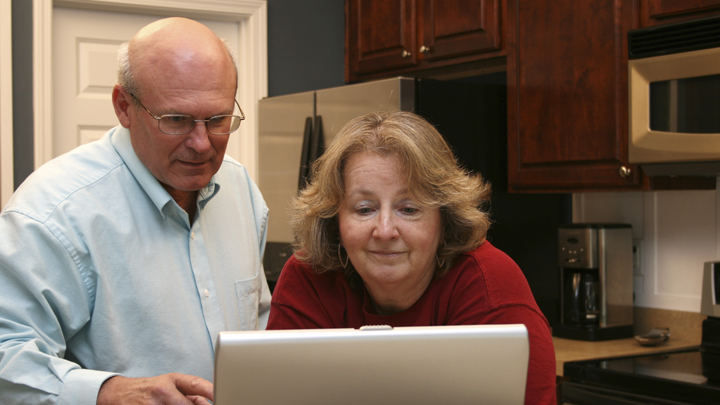 Email scams are becoming more and more frequent. We've either experienced it ourselves or we've had a friend or family member caught out. Whether it is a "Nigerian Prince", an Estate Attorney, the Australian Taxation Office, a message from a phoney business social networking site or something requesting money, bank details or personal information, there are so many out there.
To help others from being caught out by email scams, we've put together a guide that can help you spot email scams. Here's what you need to know and how you can protect yourself.
1. Understand what phishing is
According to ScamWatch, phishing refers to "emails that trick people into giving out their personal and banking information; they can also be sent by SMS. These messages seem to come from legitimate businesses, normally banks or other financial institutions or telecommunications providers. The scammers are generally trying to get information like your bank account numbers, passwords and credit card numbers, which they will then use to steal your money".
Ad. Article continues below.
2. Does it request personal information?
No organisations, government or financial will ask for a reply email with personal and private information. They may request that you go to an online portal on their own websites but they will never ask for a reply with information. If you have a request for personal information then this is not a safe email.
3. Check for spelling errors
Ad. Article continues below.
Phishing emails are often coming from third parties outside of Australia. Check for spelling and grammatical issues throughout the email body.
4. Check the sender
Hover your mouse arrow over the name in the "From" column or right click on it to bring up the information. Make sure the sender's email address looks legitimate by taking careful notice of the domain. For example, an email from Starts at 60 has the name, "Rebecca Wilson" (our publisher). If you hover over it, it says "[email protected]startsatsixty.com.au". The bolded section is the domain. If it were to say, "Rebecca Wilson" however the address was "[email protected]startsatolderlife.com" you could identify that this wasn't the usual domain name.
Ad. Article continues below.
5. Check the URLs
If the email contains links to click through, make sure they are safe and legitimate. Look for https:// as this is a safe encryption. If you are concerned, type or copy and paste it into the internet browser, but do not click on it, see what page it takes you to. If it is a safe page that you are familiar with that is great, but if it isn't then don't go any further.
Stay safe and make sure you aren't caught out by email scams by using these guides to sort out the good from the bad! If you aren't sure about something then don't click on any links.
Happy emailing!
Have you or someone you know been caught out by phishing emails? What happened? Tell us below.