Five awesome shows you need to know about in 2015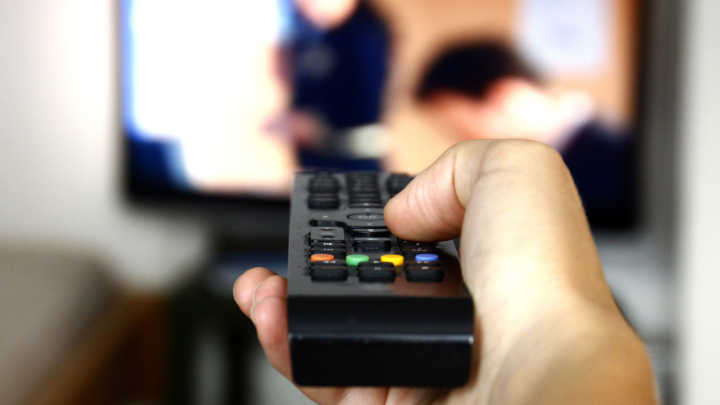 When we watch TV or flick through magazines, looking for the TV listings, the possibilities seem either endless or too obvious. We all know about The Block, we all know about My Kitchen Rules, we all know about MasterChef, we all know about The Bachelor, plus we know what else is coming this year. But what about the shows that aren't splashed in our face?
There are some awesome TV shows airing this year on various viewing platforms that look really great. Today we're sharing a few with you – these are the shows we're looking forward to tuning into this year…
1. The Ex-PM (ABC)
What does life after the lodge bring you? You'll find out in this entertaining comedy! Shaun Micallef stars as Andrew Dugdale, the third longest serving Australian Prime Minister who has just left office and is trying to find a "normal" life again. We expect this to be an entertaining and well-written Aussie comedy.
Ad. Article continues below.
2. The Principal (SBS)
In the first drama on the SBS in over two years, an Australian drama set in South West Sydney explores the tumultuous first few months the new principal, from an upscale private girls' high school, experiences. Full of honesty around racial conflict, rough kids from rough homes, difficult colleagues and the hierarchy within teaching at Australians schools, this is a well-written, well told and realistic story. We suspect that although it might not be the funniest, easy watch on the box, it will be a real look at life for some Australians.
3. Transparent (Stan)
If you love drama – especially family drama with a hint of comedy – then you'll want to watch this. Retired professor, Mort Pfefferman (Jeffrey Tambor) reveals to his family that he is transgender and together they come to terms with dealing with it. We love that something so real albeit still a little taboo in today's society is being shared openly and honestly. This one gets our support – we'll be watching! (This show won Best TV Show – Comedy or Musical at the 2015 Golden Globes Awards and Jeffrey Tambor won Best Actor for TV series – comedy or musical at the awards too!)
Ad. Article continues below.
4. House of Hancock (Nine) 
This controversial telemovie looks like it will cause quite a stir. It is a dramatised retelling of the Hancock family conflict, probably surrounding mainly the relationship between Lang Hancock's third wife and widow Rose Porteous and his daughter, Gina Rinehart who called Rose her stepmother. It's an interesting look into one of the wealthiest families in Australia as they rose to power through the iron-ore industry of Western Australia. We don't know if this will be any good from a production or acting point of view but it is on our list of things to watch.
5. Gogglebox (Ten)
Ad. Article continues below.
This adaptation of the British version is one of the most unusual shows around. Considering most TV shows are a little "cookie cutter", this looks very interesting. It's a real time look into the conversations, relationships, interactions and emotions that occur in the living room while watching TV. It will follow a series of families across a few months as their lives progress. As a piece of culture, it highlights that despite the moving and constant change of technology, TV still has an important place in our homes, our lives and our families. We'll be watching!
6. Untitled Comedy (Comedy Channel) 
This is for anyone who likes their TV a little naughty. On the Comedy Channel (Foxtel, Austar), this live audience stand up comedy show will be an all-in hilarious take on Australian culture, Australian identities, Australian celebrities and Australian politicians. We think that given the amount of bizarre politics in the last year or so there will be some reoccurring themes (cue: Tony Abbott, Jacqui Lambie and the rest!)
These are the lesser known shows that we're keeping an eye out for in 2015! Tell us, what shows are you looking forward to?