Facebook hoax sweeping the site has many concerned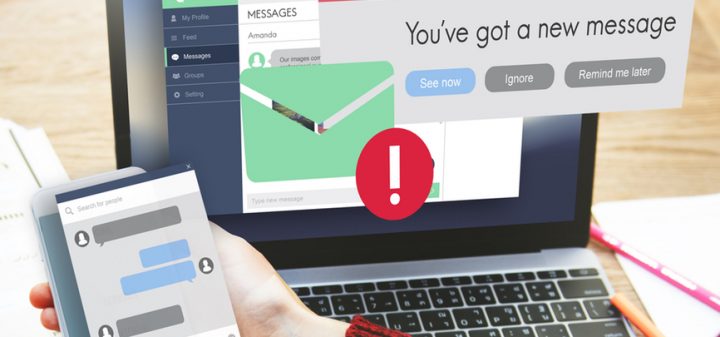 You may have seen this message getting shared a lot in the past 24 hours.  Like us, you might have even received one just minutes ago from a friend.
The message reads, "From Saturday morning facebook will become chargeable. If you have at least 10 contacts send them this message. In this way we will see that you are an avid user and your logo will become blue (?) and will remain free. (As discussed in the paper today. Facebook will cost 0.01ps per message. Send this message to 10 people. When you do the light will turn blue otherwise facebook will activate billing."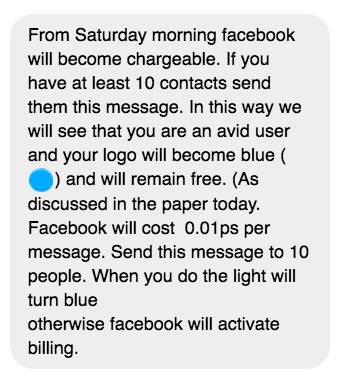 While this is a popular trending conspiracy theory that Facebook will start charging you for its use, it is completely untrue. However, what the point of the message seems to be unclear.  Besides showing you the people on your Facebook that believe "if it's on the net it has to be real."
Ad. Article continues below.
What do the experts say about this message? Delete it and don't share it. While Facebook gives similar but slightly more drastic advice, "We always advise you to block the sender, disregard the message and delete it."  That might be a little awkward if it's a relative.
Facebook also added in a recent blog post, "Facebook is a free site and will never require that you pay to continue using the site."
Have you seen this message on your Facebook?  Have you passed it on?