Smartphones for seniors: Choice reveals what to look out for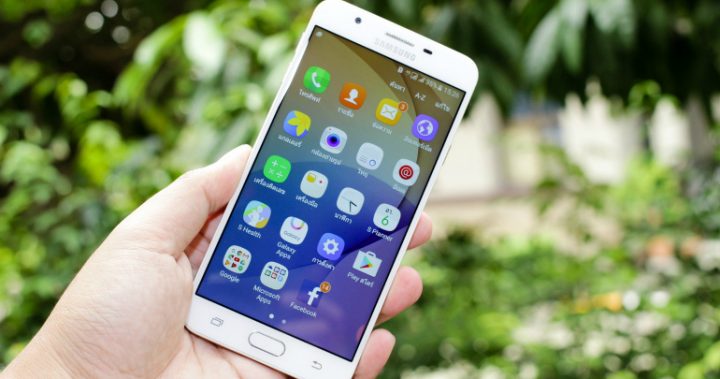 While today's smartphones have become a near-critical part of our lives, letting us organise and access all sorts of things while we're on the go, choosing the right mobile phone can be tricky.
With so many makes and models, identifying which smartphone is best for you can feel like navigating through an endless maze. Also, phone manufacturers are continually rolling out features to assist users with deteriorating eyesight, hearing or dexterity.
Consumer watchdog Choice has released a Mobile Phones for Seniors Buying Guide, which highlights features that you or elderly family members may find useful.
Here are some of the key things to look out for:
Make sure it's 3G
Ad. Article continues below.
Choice points out that it's important to work out whether you simply want a talk and text phone or a smartphone with more bells and whistles. Some phones may only support the 2G or GSM network and will not work with any carriers in Australia. It's best to get a 3G mobile.
The next question to ask, says Choice, is does it work on the 850MHz or 900MHz band or both?
According to the Buying Guide, the ideal handset should work on both to ensure you get the widest reception possible. Support for 2100MHz on the 3G band is still handy but not as useful as all 3G mobiles that you buy in Australia will need to support either 850MHz or 900MHz. Telstra works predominantly on the 850MHz band. Vodafone is now 900MHz on its 3G band as is Optus.
Locked mobiles – does network locking still exist?
When mobile phones first came out, many of the carriers locked phones and their users into their networks, particularly phones on monthly contracts or post-paid plans.
Ad. Article continues below.
While this is less common practice now, there may still be phones out in the market which are locked.
Choice says that iPhone 5 or newer phones come unlocked and can be used on any networks. Earlier versions may or may not be locked, and will also depend on which version of the IOS operating software is installed on the phone.
The support pages for Optus, Vodafone and Telstra outline how this works on their respective networks.
Hearing-aid support
Not all mobiles are compatible with hearing aids, says Choice, but most of the latest smartphones are.
Ad. Article continues below.
Each phone has a microphone (M) rating and a T-Coil (T) rating. According to Choice, "A sum of six (M3/T3) or greater indicates that the telephone would probably provide good performance with that hearing aid."
Headphone connection type
Many phones these days have standard headphone jacks, which allow headphones, and may be helpful for people with limited hearing.
Emergency call key
This helpful function lets you contact a predetermined number or numbers in the event of an emergency. While this function needs to be activated in order for it to work, it could prove useful in a situation where someone needs help or can't remember telephone numbers.
Do you find modern mobiles too complicated and confusing?
Important information: The information provided on this website is of a general nature and for information purposes only. It does not take into account your objectives, financial situation or needs. It is not financial product advice and must not be relied upon as such. Before making any financial decision you should determine whether the information is appropriate in terms of your particular circumstances and seek advice from an independent licensed financial services professional.