Are you the generation that technology forgot?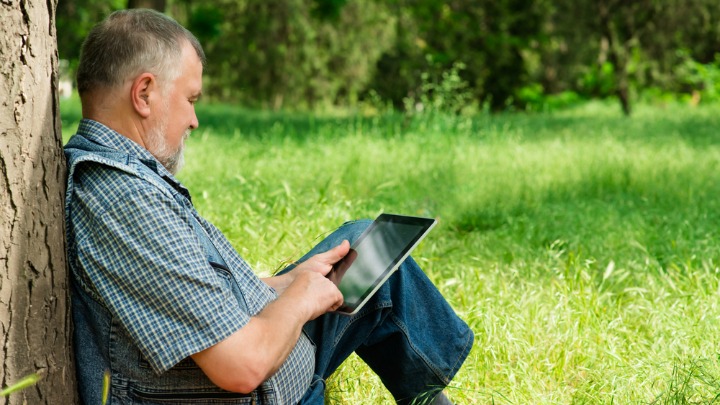 There is no shortage of technology around today — a far cry from what life used to be like when you were growing up, we're sure.
Did you know there are hearing devices with GPS capability, or robots that can carry you should you need a bit of a lift, or even wireless sensors on mats that can be used to alert your relatives in the event you should stop moving around the house?
Sounds a bit much, doesn't it? Do you really need all of this technology, when some over-60s are still grappling with the basics that the younger generation takes for granted.
A guy by the name of Ian Hosking is an expert in design for the over-60s with the University of Cambridge's engineering design centre and says that before you get ahead of yourselves it's important to get the basics right first.
"There are some very tech-savvy older people around, but there is clearly a large cohort of people who feel excluded by technology. They find it a bit impenetrable," Hosking tells the BBC.
Ad. Article continues below.
He's on the money.
Bill, 69, has made a gutsy effort to get to grips with a wide range of technology. He's sat at the trusty desktop computer, had a crack at an e-reader, punched fruitlessly at a smartphone and even gave online shopping a go… Once.
He says he wants to buy a tablet, but he's not really sure how to use one and if you're being honest, Bill's not alone. In fact, most over-60s have needed some assistance to get themselves through the process of setting up a new device.
"I tried navigating the internet on a smartphone, but found it difficult," Bill says.
"The writing was too small so I struggled to read what was on the screen. Maybe a tablet will be better, but I won't be able to make phone calls with one of those, will I?"
Ad. Article continues below.
The younger generation might get frustrated with you because you don't find a gizmo as easy to use as they do, but here's the thing — your response time is different. Using a touchscreen is no trouble at all so long as you have a steady hand and sensitive fingers.
Handsets developed with 'aged people in mind' often look incredibly old-fashioned and appear somewhat patronising when you take in the big buttons, extra-loud speakers, hearing aid compatibility or longer battery life (and we could all do with longer battery life, really).
"I don't want that," says Bill.
What Bill wants is to not be left behind in a world where technology is advancing at a rapid pace.
Do you feel you have a good grasp on technology? What is one gadget that gets you unstuck?