A new type of scam to watch out for...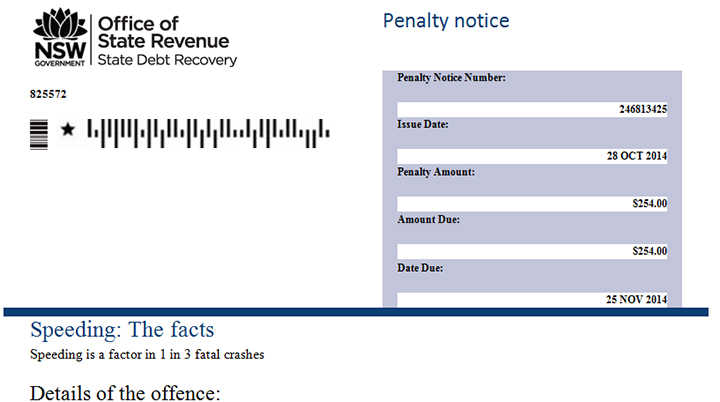 The NSW Government is warning that there is a new scam arriving in people's email boxes – one we haven't seen before: "The Bogus Speeding Fine Scam" and over 60s are being warned to be on the look out. The scam is arriving by email by those masquerading as the NSW Office of State Revenue. They have been reported by up to 20 people in the last week.
In a Sydney Morning Herald report, NSW Commissioner for Fines Administration Tony Newbury said he was first notified about the suspected phishing scam last October, but a recent surge in reports prompted him to issue a public warning.
"This scam is designed to trick people into paying money or giving out personal and banking information such as bank account numbers, passwords and credit card numbers," he said.
"Don't do it, don't respond or they could steal your money. Just delete the email".
The NSW Office of State Revenue has said that they never sends fines by email – only on-the-spot or by post.
Ad. Article continues below.
If a user clicks on link in the scam email, the agency's IT experts say a virus called cryptolocker will lock the computer and hold it to ransom.
Even if the user pays money, the "key" may not work and identity information may be stolen.
"It's a sophisticated email scam. You wouldn't instantly think it's a rort. It does look realistic," he said.
If you have other scam complaints, please report them to SCAMWATCH.
Have you seen this scam in your inbox, or been confronted by another scam?
An example of a scam email is pictured below: