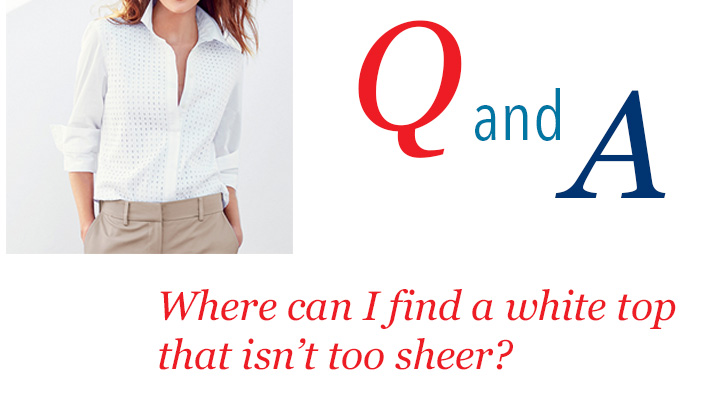 One of our Starts at 60 Style community has asked:
"I have been looking for a plain white top for ages!  One that I don't have to wear a cami under but cannot find one anywhere!"
Vivienne Marjenberg
Ah yes Vivienne – the perfect white top! White tops are the number one on-trend item for the season.
Look for something feminine – with cut-out detailing, to keep your look current.
Here are a few of our favourites, spanning a wide variety of styles. I hope there is something you like!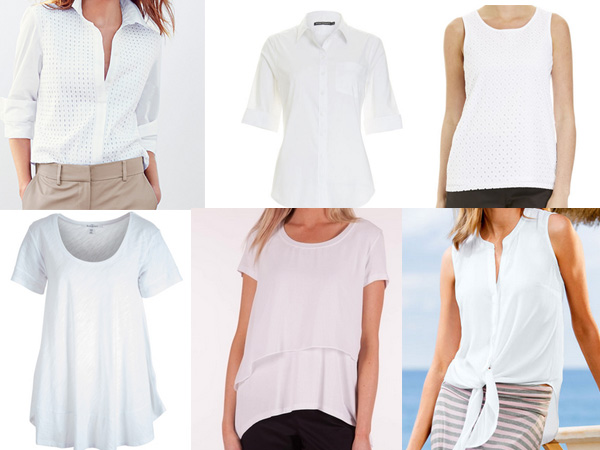 Sportscraft liz embroidery shirt
Sportscraft willa half sleeve shirt
Sportscraft christina broderie shell
Birdkeepers swing tee
Threadz everyday layer tee
Capture tie blouse
Do you have any tips for Vivienne that you would like to share?  Do you have a question for Starts at 60 Style?