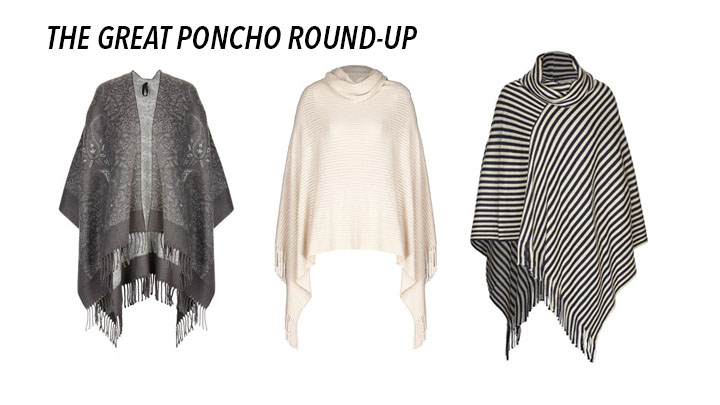 Ponchos are back in a BIG WAY! Although they do look quite different to my multi-coloured crocheted number with pom poms from the 70s.
I love a good poncho. They are so versatile and cosy. One of the best things about them is that they are conducive to layering. Feeling a bit chilly? Pop on a poncho! Too hot once you're inside? Take it off!
One of the smartest ways to wear a poncho is back to pants and a top. Accessorise with earrings, chunky bangles, handbag and shoes – even a hat!
Do you own a poncho? Would you wear one?
Here are some of this season's best ponchos: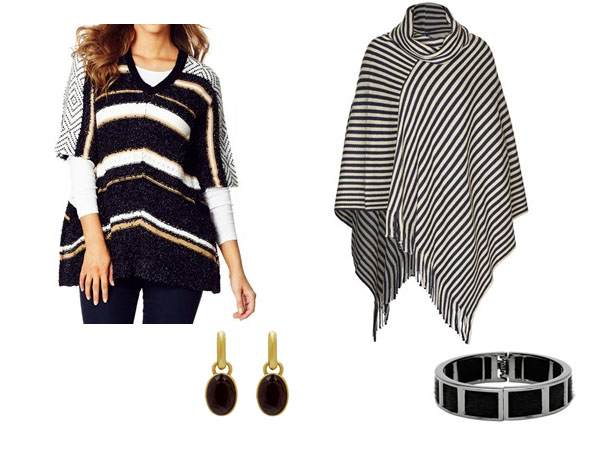 Katies Striped Poncho
Price:  $59.95
Size:  S – XXL
Barcs Drop Crystal Earring
Price:  $19.95
Millers Striped Poncho
Price:  $25.00
David Lawrence Furry Pull-Through Bangle
Price:  $14.50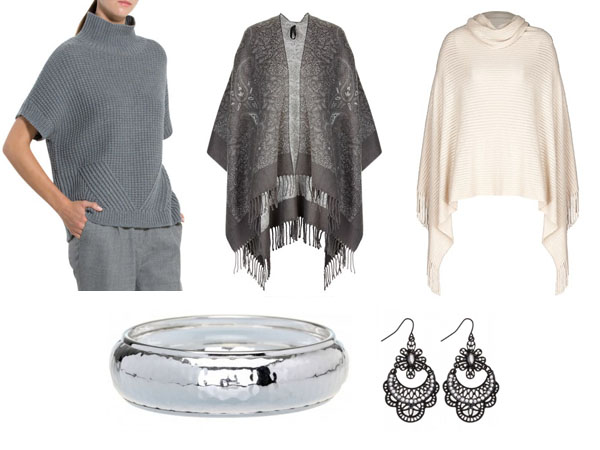 Trenery Cable Stitch Poncho
Price:  $149
Size:  XS – M
Millers Paisley Wrap
Price:  $25.00
Millers Ribbed Poncho
Price:  $25.00
Colette by Colette Hayman Hammered Bangle
Price:  $8.95
Colette by Colette Hayman Filigree Section Earrings
Price:  $8.95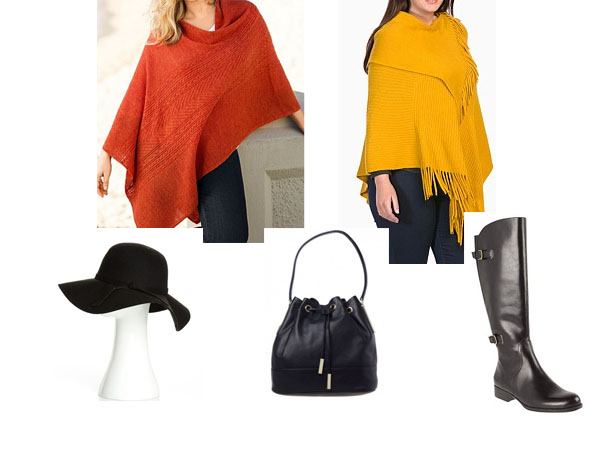 Ezibuy Sara Cable Stitch Poncho
Price:  $59.95
TS14 Sweetbrior Poncho
Price:  $49.95
Size:  S, L
Katies Wide Brim Hat
Price:  $29.95
Colette by Colette Hayman Candice Drawstring Pouche
Price:  $169.95
Ezibuy Naturalizer Janelle Boot
Price:  $270
Size:  6 – 11