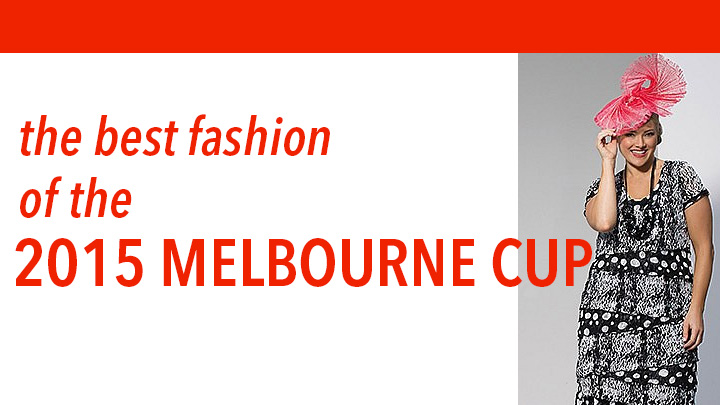 Melbourne Cup Day is one of the best people watching days on Australia's fashion calendar! Who are your picks for best dressed?
Gina Liano of the Real Housewives of Melbourne stuns in red!
John McHale, Melissa Rivers and Brad Goreski at the Mumm Marquee
Kitty Spencer, niece of the late Princess Diana, at the Emirates Marquee.
Myer Fashion of the Field beauties Charlotte Moore, Emily Hunter and Jyselle Des Forges.
Overall winner Emily Hunter's mum made her beautiful dress!
Rebecca Judd at the Lavazza Marquee
What do you think of this glorious headpiece?
Or this one? Apparently no magpies were harmed in its construction.
Rebecca Maddern looks beautiful in her 50's inspired frock.
The always smiling Johanna Griggs at the Emirates Marquee.
Love the headwear!
Tell us – which ones are your faves? Do you have a picture to share?