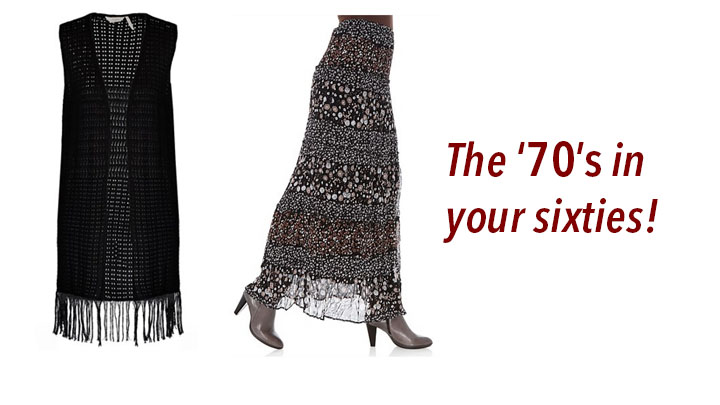 We all know what a fashion forward era the 1970s was – the fashions still influence what we wear today.
Lately we have seen a return to some of the more hippie-chic elements. You will see lots of suede, maxi skirts, crochet, ponchos, capes and fringing. Did you ever think you would be wearing the things you wore in the 70's in your 60s? Embrace the look by incorporating select pieces into your wardrobe.
What do you think of the new take on 70's styles? Would you wear them again?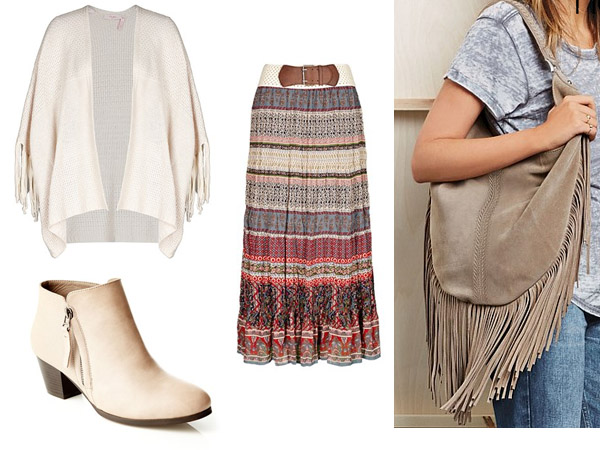 Millers Fringe Cardigan
Price:  $20
Crossroads Belted Crushed Maxi Skirt
Price:  $49.95
Size:  8 – 22
Next Neutral Suede Hobo Bag
Price:  $107
Millers Libby Mid Heel Boot
Price:  $40
Size:  37 – 40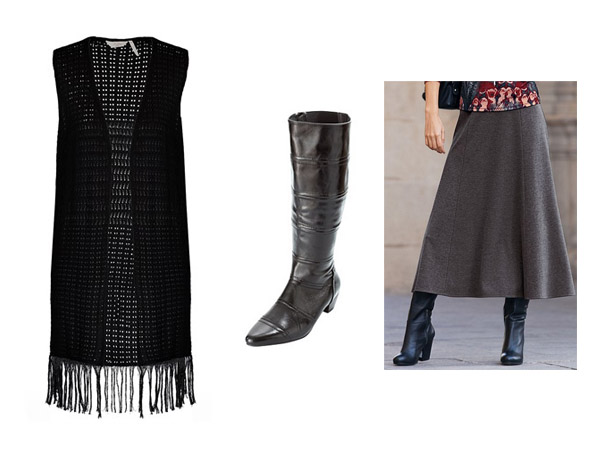 Millers Fringe Detail Vest
Price:  $17.50
Size:  S – XXL
Ezibuy Colleen Tall Boot
Price:  $119
Size:  6 – 11
Ezibuy Together Waterfall Skirt
Price:  $89.99
Size:  36 – 47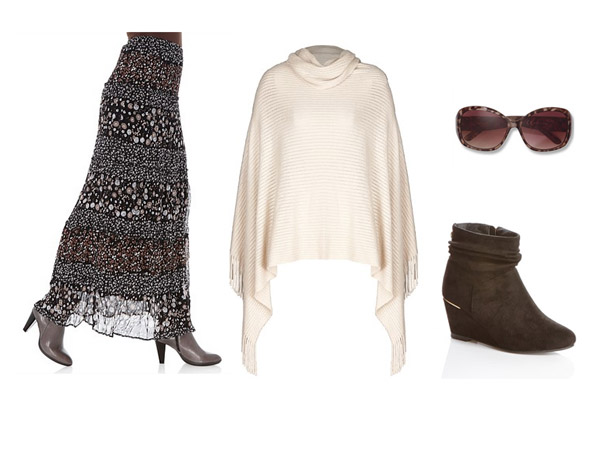 Ezibuy Heine Floral Print Maxi Skirt
Price:  $159.99
Size:  34 – 46
Millers Ribbed Poncho
Price:  $20
Next Tortoiseshell Effect Square Sunglasses
Price:  $14.50
Millers Amy Mid Wedge Boot
Price:  $50
Size:  38 – 40