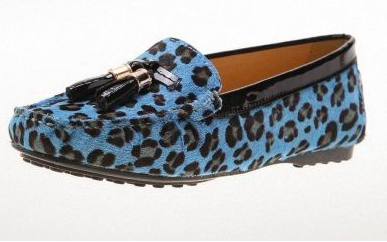 The one thing that can provide a real style challenge is budget.  Never fear, you don't need to have a lot of money to be stylish, as I teach my personal stylist and shopping clients.  So today I have selected three terrific bargains, all under $50 that will add colour to your autumn and warmth to your winter.
SEED HERITAGE striped blue T shirt with cobalt strip.
50% off now $27.96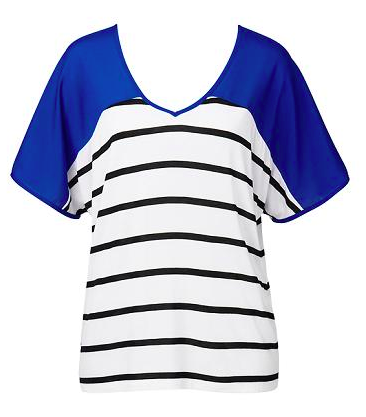 SEED have stores nationally, are online and are in most David Jones stores too.
Classic nautical stripes never goes out of fashion and this T shirt is a great twist on a basic French Sailor's top. The shallow V is a flattering neckline for all shapes
The low cap sleeve is a great length and shape to hide untoned upper arms – or as they say in my native Glasgow  "tuckshop ladies' arms".
Pair this with a tailored cotton /wool straight or full skirt (to the knee) in white, denim – or if you are feeling daring metallic wool (one in Country Road) or black leather (Sportscraft) ! – some great flats – points, moccasins or loafers for easy transeasonal everyday wear.
For nautical chic pair with white/black linen pants and black patent ballet flats or white sneakers.
As it gets cooler layer under a long wool Coatigan in Black for extra warmth. No longer than mid thigh unless you are very tall.  Pair with straight legged jeans or chinos – NO ¾ length cargo pants ever and no Capri pants unless you are slender-legged and rocking the whole Audrey Hepburn Parisian look otherwise it is old lady territory.
ASOS sequin blazer
was $103.64 now $41.46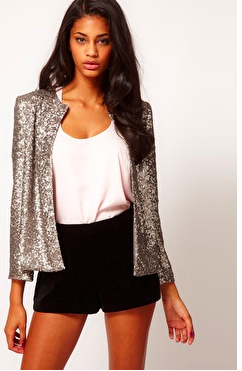 Asos is a giant UK Men and Women online store and now ships free to Australia. Returns are local post.
It is well loved and well trusted and stocks their own budget brand – right up to the best high quality brands from the UK including Whistles, Hobbs, House of Fraser, Fred Perry etc .
If you don't know it – get to – it is one of my favourite sites to recommend – especially for those on a budget.
Brilliant statement piece for under $50AUD – throw over a basic white T shirt or blouse and pants and suddenly instant glamour. Easy to wear day and night.
For any occasion be it a Christening, Wedding, Big Birthday over a dress for any age or stage.
Risque Leopard Print Moccassins from Styletread.com.au
Was $139.95 now $41.90
Available in sizes 37-41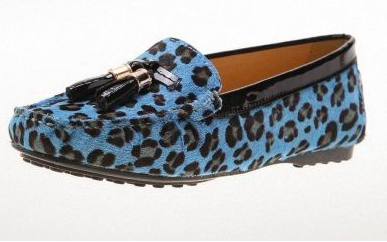 Styletread is an Australian shoe e-tailer – bringing together lots of high street brands – free shipping and  free returns so it's easy to try lots of different pairs on in the comfort of your own home.
I love a bit of colour and these blue, leopard-print , leather, pony hair driving moccasins with black patent tassles are unreal – showstopping statement piece. You could be wearing your gardening trackie daks  with these and you would still look stylish ! – I might have to buy them myself  !