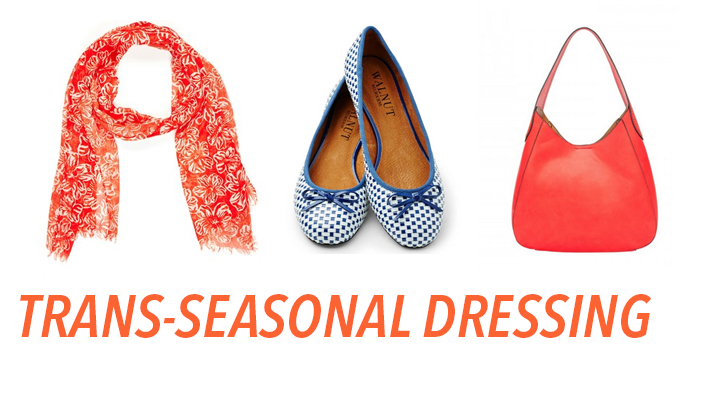 The seasons are-a-changing and the shops are forging ahead with new season spring styles! Even though it is still chilly, it is time to look forward to the new season ahead and freshen up your look as we ease into spring. Let Starts at 60 Style share our favourite tips on how to look your best in-between seasons!
1. Go through your wardrobe

Set aside your lighter weight winter clothes. Start hand washing the heavier knits, get the big coats dry cleaned. Prepare to pack them away in the next month or so.
Re-familiarise yourself with your summer wardrobe. If there are clothes in there that are stained or in a shabby condition, clothes that do not fit, or clothes that you thought you would wear last season and didn't – now is the time to ditch them!
Try to work out what wardrobe staples you are missing. Your wardrobe staples form the basis of your wardrobe and will help give you some direction as to what you will need to buy for the season ahead.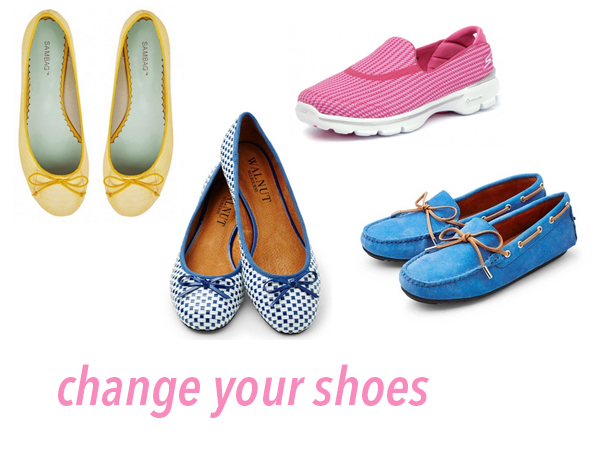 Sambag tina matte snakeskin ballet flat
Sketchers go walk
Walnut daria driving loafer
Walnut tash weave flat
2. Change your shoes
Go from boots to ballet flats or loafers. As the weather heats up bring out the open toe shoes and sandals.
3. Amp up the colours
Embrace the new key colours of the season. Blue, in all of its shades, is the clear winner in the colour stakes for the season ahead! Also look at citrus colours, reds, pinks, green and white.
4. Layering is king
You don't want to be caught out in a cold snap or worse be too hot. Dress in lots of lightweight layers. I find I am always telling my kids to do this – go long on top if you are going short on your lower half – for instance wear a long sleeve top with a denim skirt. Or wear a short sleeve top back with jeans.
5. Denim is your best friend
Denim is one of the most friendly fabrics for trans-seasonal dressing. It is time to bring out the denim jacket or skirt. Try wearing some lighter coloured denim to freshen up your look.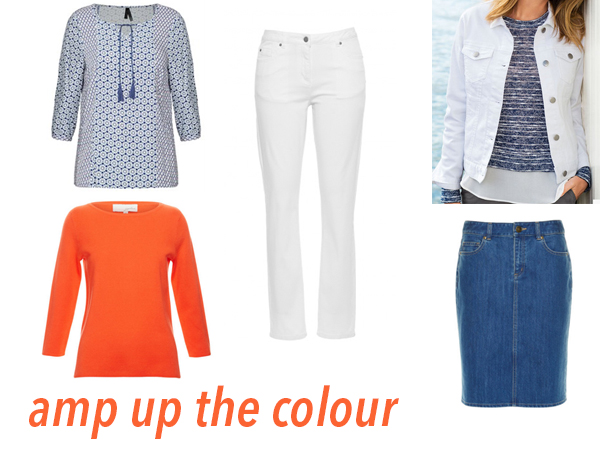 Crossroads tassel top
Yarra Trail straight leg jean
Capture denim jacket
Sportscraft elisha denim skirt
Sportscraft signature milano knit tee
6. Back to white and softer colours
Where you were putting everything back to black and brown in the cooler months, try to mix and match your warmer pieces back with softer pastel shades and neutrals.
7. The blazer
The classic navy blazer or otherwise is a winner. So unbelievably easy to pop on with whatever you have. You will look smart and you will be warm.
8. Flash some skin – show your ankles, go lower with the necklines. (not too low of course!). Spring is in the air!
9. Utilise your wardrobe staples
Now is the time to use the non-trend key items as the basis of your wardrobe and then introduce some new trend items into your accessories.
Items such as the classic white shirt, t-shirt, jeans, denim skirt and blazer, will all be worn time and time again as they are timeless.
10 New season accessories
Incorporate some new key trend accessories to keep you looking current. A scarf, handbag, necklace, ballet flat or necklace will transform your look instantly.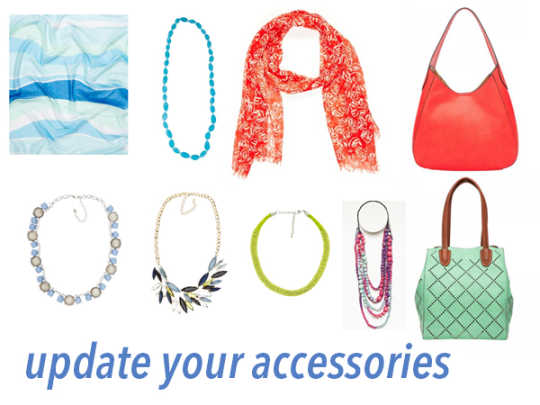 Katies pastel blue stripe scarf
Polka Luka sabi long necklace
Millers bright floral scarf
Louenhide tilly bag
Louenhide bermuda bag
TS14 spinners necklace
Katies beaded short necklace
Millers summer statement necklace
Millers blue statement necklace
Do you find it hard to find something to wear at this time of year?  How do you update your look each season?