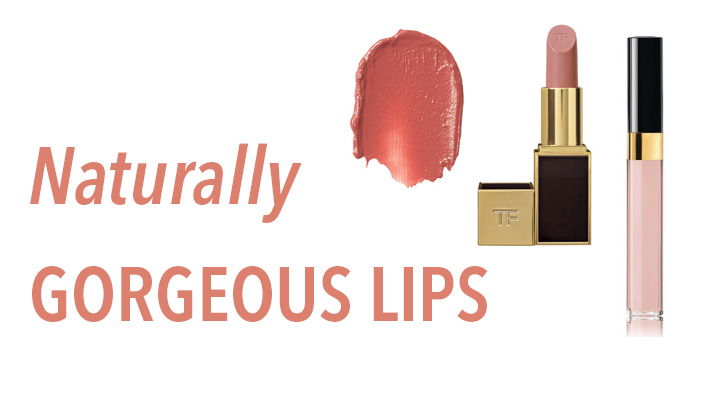 Every woman needs that go-to nude lipstick. A lippy that is flattering and one you can wear with anything – no matter what!
Why wear nude lipstick?
Nude lipstick is all about having naturally gorgeous lips! Choose a shade which will enhance your natural lip colour and brighten your skin tone.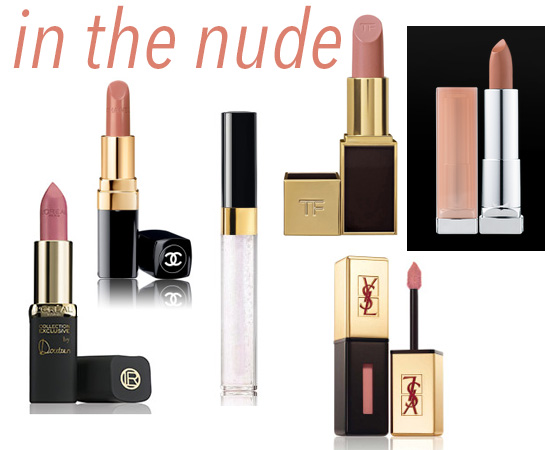 L'Oreal Paris color riche exclusive nudes
Chanel rouge coco ultra hydrating lip color in adrienne
Chanel glossimer in ocean shimmer
Tom Ford lip color in pink dusk
Yves Saint Laurent rouge pur couture glossy stain in beige acquare
Maybelline colorsensational lip color in honey beige
How do I choose my lipstick?
Trust me: nude lipstick can be a hard colour to find! You don't want it to wash you out or look like you have some weird kind of muddy make-up on your lips!
I recommend trying a few when you have next to no make-up on to see how it looks. Take a trusted friend with you to get a second opinion. Pay careful attention to how the lipstick looks with your skin tone, eye and hair colour.
How do I know if I have chosen the right colour?
You know when you have found the right shade as it will make your eyes bright and your complexion will have a healthy glow.
As a general guide:
If you have cool colouring – choose a nude lipstick with a pink undertone.
If you have warm colouring – choose a nude lipstick with an orange undertone.
You can lose the pigment in your lip colour as you get older, so the effect you once got with clear gloss alone doesn't cut it anymore. In fact lipstick becomes more important as you get older.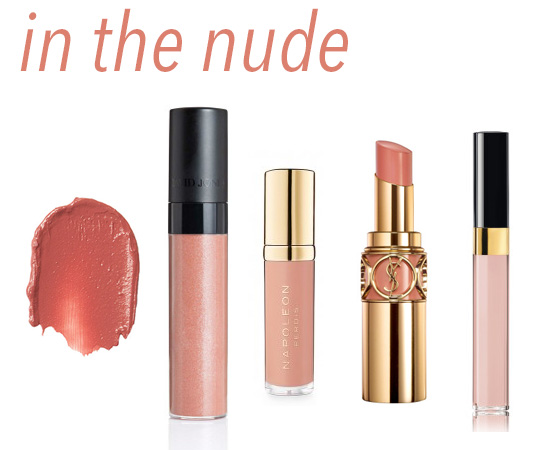 Bobbi Brown lip color in tulle
David Jones Beauty liquid lipstick in crystal beige
Napoleon Perdis silk road lip rouge in gold brocade
Yves Saint Laurent rouge volupte in nude beige
Chanel glossimer in rose reve
Pay attention to the texture
Our lips thin as we age too, so matte lipstick is not flattering! I would always recommend something with a bit of sheen as glossy lips look fuller and more youthful. However if you find a matte colour that you simply cannot do without, wear a clear gloss over the top. A tinted gloss with lip liner can work well too.
How do I do the rest of my make-up when I wear my nude lippy?
When your lip is nude, you need to pay a little more attention to defining your eyes, and applying colour to your cheeks, otherwise the overall look can appear bland. I once read somewhere that when you do your make-up you either make your eyes or your lips the focus, so when your lips are soft give your eyes a little more wow!
Have you got your perfect nude lipstick shade? Tell us your favourite!