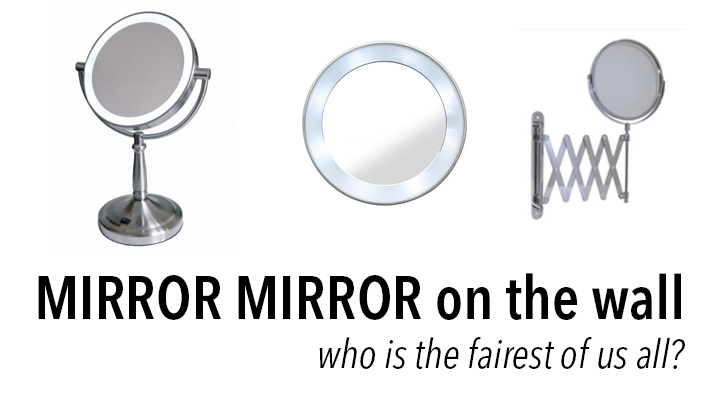 As we get older mother nature has the perfect trick up her sleeve for us! As we develop wrinkles, mysterious hairs, and other skin imperfections on our faces – our eyesight has gone and we cannot focus on any of it!
To the rescue is our trusty make up mirror – magnified of course. Ladies, this is one of the wisest beauty investments we can make – so choose a good one! Otherwise you will be setting foot outside of the house with drag-queen blush, foundation that is not rubbed in properly or worse – random whiskers.
When buying your mirror I would go into a shop to check it out, unless you already know exactly what you want. Mirrors can go from fairly subtle magnification right up to around 15x magnification, so you need to work out which is the correct strength for your needs.
There are three types that I would recommend having in your beauty arsenal. Keep one in your handbag, one in your travel cosmetics bag and have a cracker in your home bathroom. For home I like one that has built-in led lighting. You can have them permanently attached to your wall at home, but before you do this, consider the lighting in your bathroom. If you have a pedestal mirror you can move it about into different rooms of the house where the lighting may be better.
Here is Starts at 60 Style's roundup of some of the best magnifying make-up mirrors out there!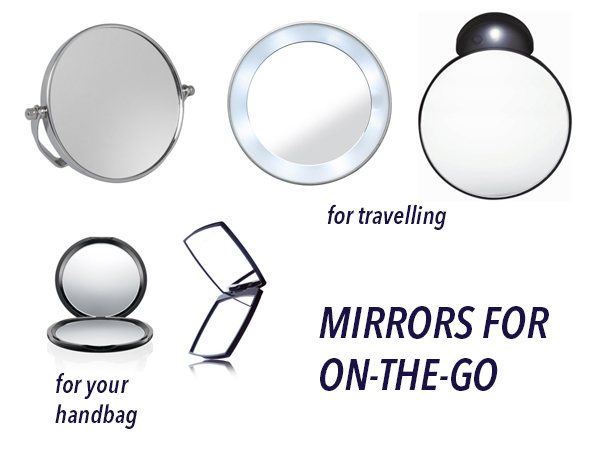 David Jones Beauty magnifying vanity mirror
Tweezerman led 15x lighted mirror
Tweezerman tweezermate 10x lighted mirror
Chanel miroir double facettes miroir duo
MAC duo-image compact mirror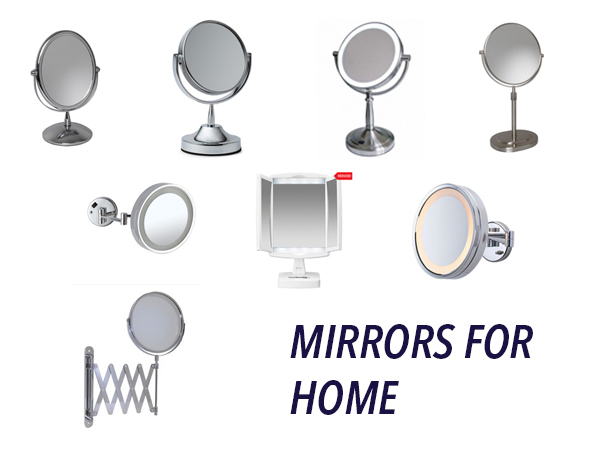 David Jones Beauty oval pedestal mirror
David Jones Beauty double sided pedestal mirror
HoMedics illuminated beauty mirror
David Jones Beauty pedestal mirror
5x plug in wall mounted shaving/makeup mirror extendable arm with light
Conair compact led lighted mirror
5x direct wired halo mirror
Expanded arm wall mounted magnifying mirror
These websites also have a very good range that I would also recommend checking out:
Magnifying Glass
My Health and Beauty
Target USA (you might need to get a friend in the US to pick one of these up for you)
Do you use a magnifying make-up mirror? Could you live without it?