Do you wear leather? Or faux leather? I think it can be hard to know how to wear it without looking like a tough chick or someone with dodgy dress sense.
Wearing leather is a key trend this season. You will find it in all manner of garments. Here Starts at 60 Style will show you how to wear leather best!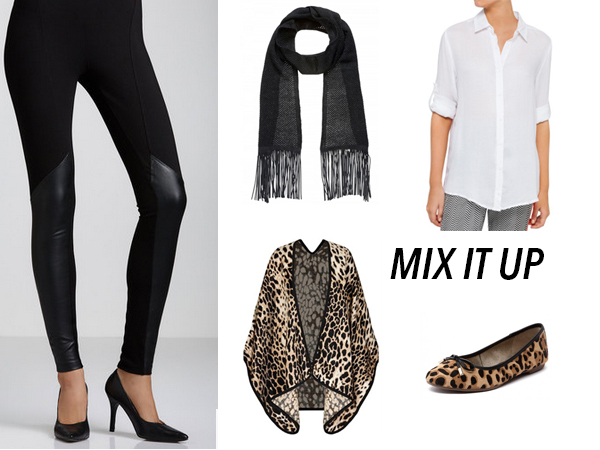 Wearing leather isn't for everyone. Choosing faux leather is more affordable. Try wearing leather back to denim or a vibrant print. Wearing a leather skirt or pants back to a classic white shirt will always be a classic look.
Grace Hill leather trim jeggings
Sussan leather trim scarf
Mink Pink classic white shirt
Tony Bianco trick tan leopard ballet flat
Crossroads animal wrap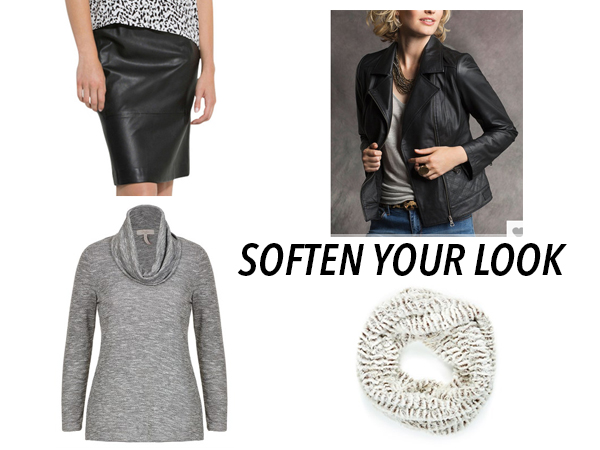 Soften the look of your leather by wearing it back to knitwear. Pop on a soft scarf.
Trenery leather pencil skirt
Emerge leather biker jacket
Millers Parisian faux fur snood
Millers textured cowl neck top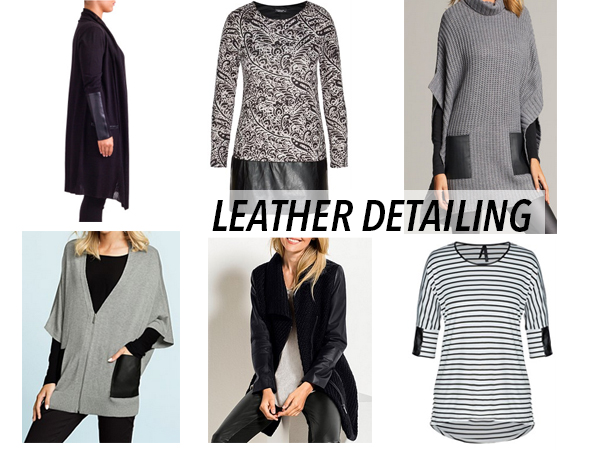 Leather detailing is one way to adopt the trend without having to go the whole hog (or cow) of wearing a leather jacket or pants. Try incorporating one key piece, like a cardi with leather trim, into your look.
Ping Pong faux leather mesh panelled cardi
Crossroads dressy tunic
Capture cocoon knitwear
Crossroads cuff stripe tee
Grace Hill leather sleeve coat
Capture zip front poncho