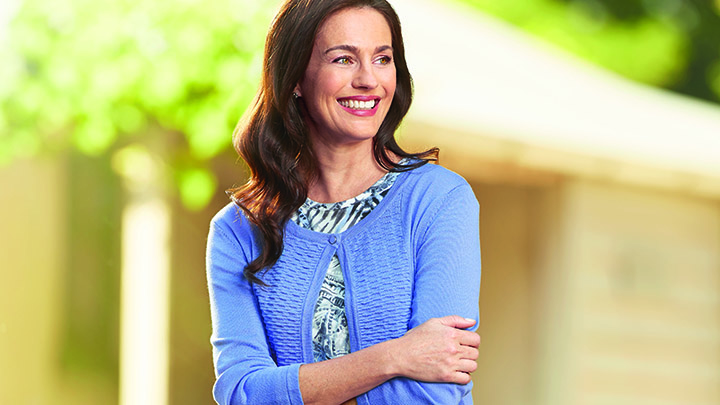 As we cross from the hot Australian summer to the cool and windy autumn, the weather becomes a little unpredictable. One day is still warm but the next brings a chilly breeze, making dressing appropriately for Mother Nature a little harder.
It's all about being clever in what you choose. Layering is perfect for mid-season weather right across Australia. Put one on when it gets cooler, and take it off in the warmer parts of the day.
Cardigans, scarves, ponchos and jackets are at their best at this time of year and work well during the transition from summer to winter.
One concern with layering is the bulk it can create. Well, this season's thin knit fabrics and sheer finishing touches will no doubt get you excited.
This range from Black Pepper is showcasing exactly what we mean…
Our tips for layering include:
1. Choose the right cut and fit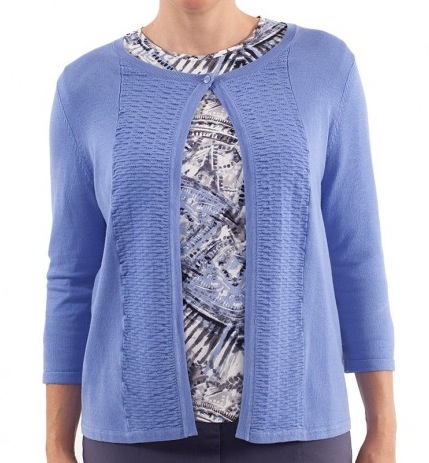 Choose less structured pieces when you layer clothes. Anything that can be draped or easily fit over tops and dresses is perfect. We love this gorgeous Matilda ¾ sleeve cardi as anything can be worn underneath!
Matilda ¾ cardigan
Sizes: S-Xl
Price: $89.95
2. Choose the right fabrics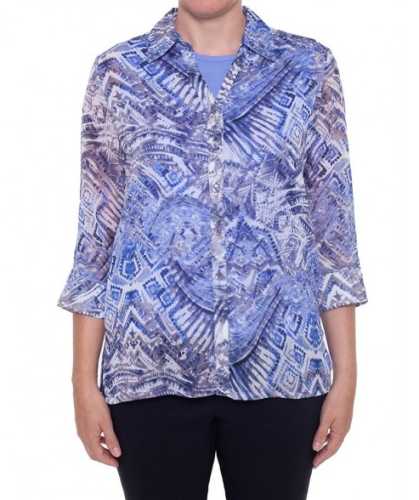 Softer fabrics make layering easy by allowing pieces to be worn underneath and on top. We love this Lana Georgette ¾ shirt – you can wear it open with a light camisole underneath or with a draped cardigan over the top!
 Lana Georgette ¾ shirt
Sizes: 8-20
Price: $89.95
3. Choose the right colours
If you're not so sure about doing much with colour, choose a classic base colour and add layers in brighter colours or vice versa! We love a plain top like the Winterlock top with a bold jacket like the Jacket Roma. Add a bright scarf to finish off the look!
Winterlock top
Sizes: 8-20
Price: $29.95
Jacket Roma
Sizes: 8-20
Price: $89.95
4. Choose the right length for each piece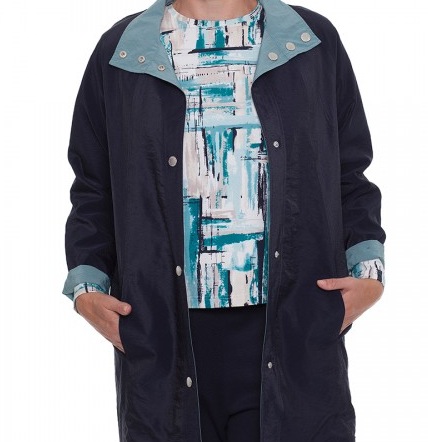 Make each layer a little longer than the last to keep your outfit looking finished and balanced, and make sure that not too many colours and prints are exposed at once. We love the finished look of the Pymble Jacket over the Calvagh Top.
Calvagh Top
Sizes: 8-20
Price: $69.95
Pymble Jacket
Sizes: 8-18
Price: $129.00
This article has been sponsored by Black Pepper. It has been written independently by the Starts at 60 team as it provides insights to, what we feel is, valuable and relevant content for our community. To find out more about Black Pepper or look at their full clothing range, head to their website by clicking here.