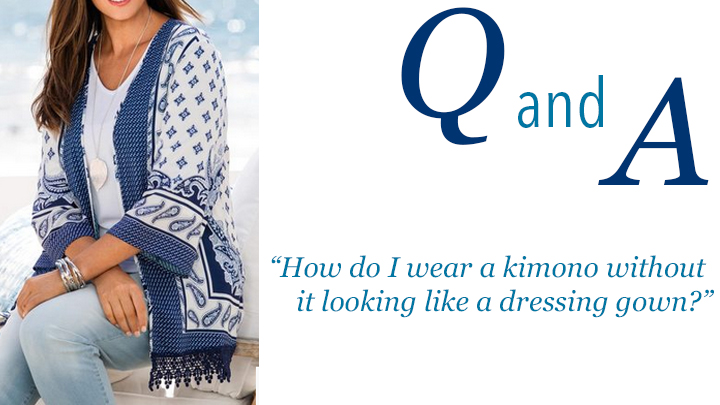 Your style questions answered!
Welcome to our section in Style where we answer your questions!
One of our Starts at 60 Stylers has asked:
 "I have noticed a lot of kimono styles in the shops this season. How do you wear a kimono without it looking like a dressing gown?"
Simone Byrne
Simone, that is a good question. I have actually looked at some of them and thought the same myself! Kimono styles are big this season as part of the boho chic trend creating a more relaxed silhouette. When I look back they make me think of Stevie Nicks!
I think that kimonos work best as a layering piece worn with pants. Denim works particularly well. Ensure the top you put underneath does not compete with the kimono, ideally in plain white or a plain colour that will co-ordinate with the print of the kimono. Don't forget some accessories – a great pair of sandals and a long pendant necklace are perfect!
I hope this helps Simone!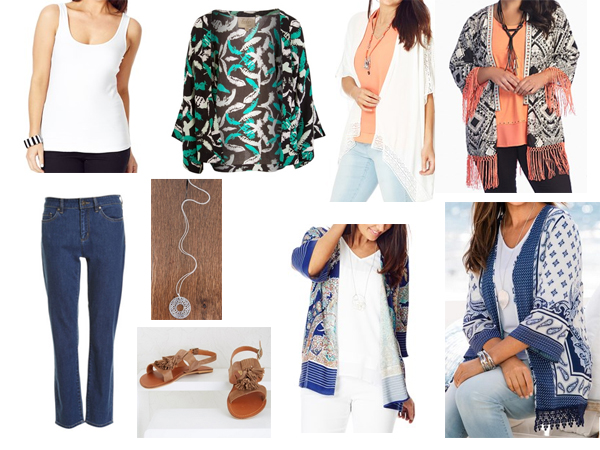 Boho Bird fly to me kimono
Katies basic tank top
Sportscraft cleo denim jeans
Najo tangiers necklace
Just Because diaz sandal
Katies crochet insert kimono
TS14 ava tassle kimono
Sara kimono jacket
Katies placement print kimono