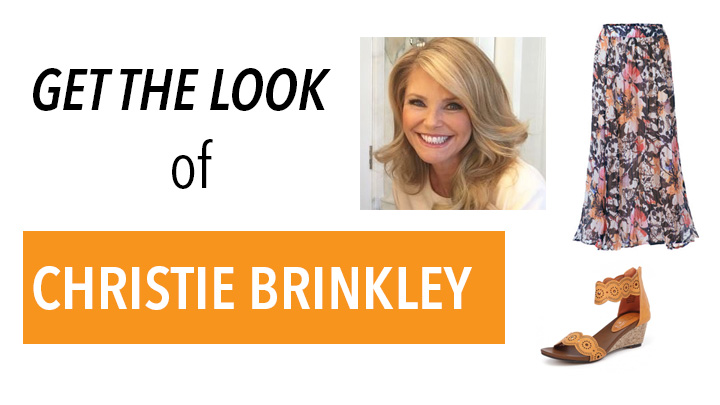 OK, I'll admit it: Christie Brinkley looks amazingly good for her age! One thing that always stands out about Christie is her sunny personality – she is always full of life, happy and having fun.
Here Christie is attending a recent screening of '99 Homes' in the Hamptons with her son Jack. Her look is effortlessly chic, and you too can achieve this look.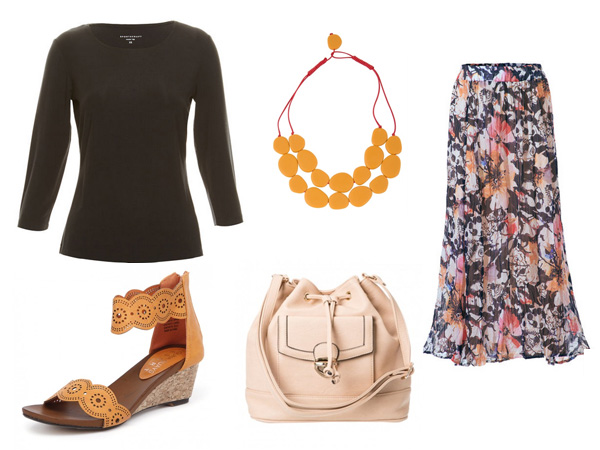 Grab a 3/4 sleeve tee, a long flowing skirt, and your favourite sandals. Look for some sandals with a point of interest, perhaps something embellished like Christie's. Accessorise with a statement necklace.
Sportscraft magic tee
Polka Luka wabi double necklace
Heine printed skirt
Colette by Colette Hayman brielle bucket bag
Laguna Quays dancer orange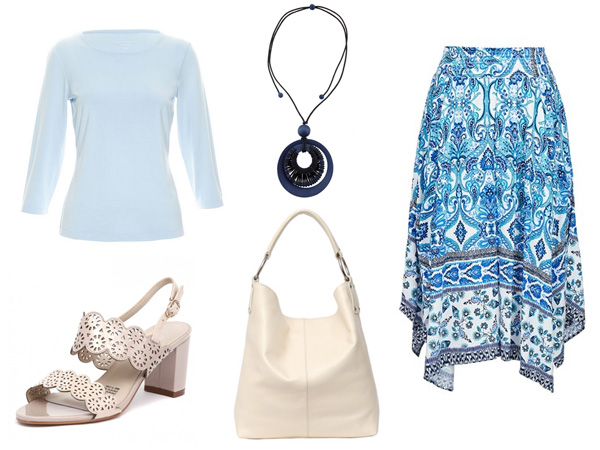 If you look closely at Christie's skirt it has an asymmetrical hem. Why not try a maxi skirt with a handkerchief hem for a change?
Sportscraft magic tee
Zatini round woven wood necklace
Millers paisley hanky hem skirt
Manzoni leather bucket bag
Laguna Quays serene patent/nude leather sandal
Do you love Christie Brinkley's look? Can you see yourself in something similar this spring?