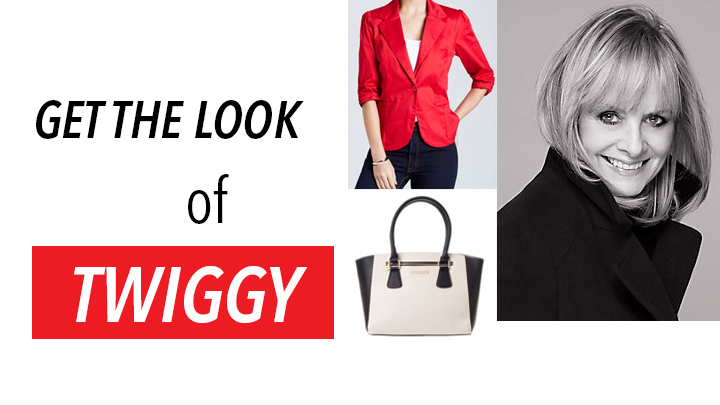 When I look at Twiggy today I see a woman who knows her own style! She has a twinkle in her eye. She has a sense of fun! Much like all of you, right?
Twiggy's look tends to favour pants, a t-shirt, a jacket with the sleeves pushed up, and wait for it – comfortable shoes! However there is nothing daggy about her shoes.
Have fun with your look – go a bit rock 'n' roll and don't take yourself too seriously! Let Starts at 60 Style show you how to achieve Twiggy's look!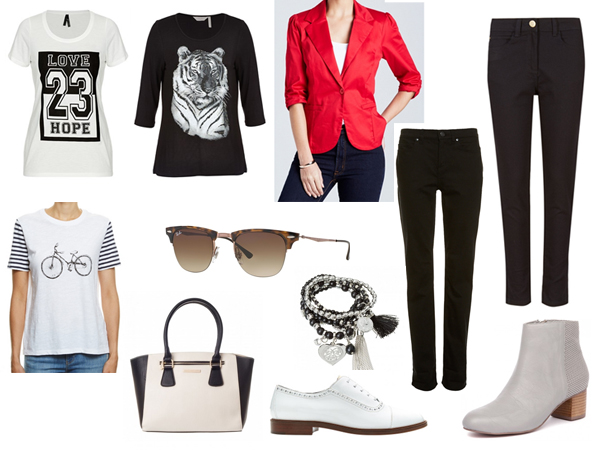 Crossroads love hope tee
Millers tiger tee
Birdkeepers the everyday Blazer
Twiggy for Marks and Spencer 5 pocket jeggings
Mollini brazen light grey ankle boots
Sportscraft simone straight jeans
Meandher lulu lace-up brogue
Colette by Colette Hayman siri tote
Jag bicycle tee
Ray Ban Clubmaster light ray sunglasses
Colette by Colette Hayman large bead and charm wristwear pack
Do you love Twiggy as much as we do?  What do you think of her style?