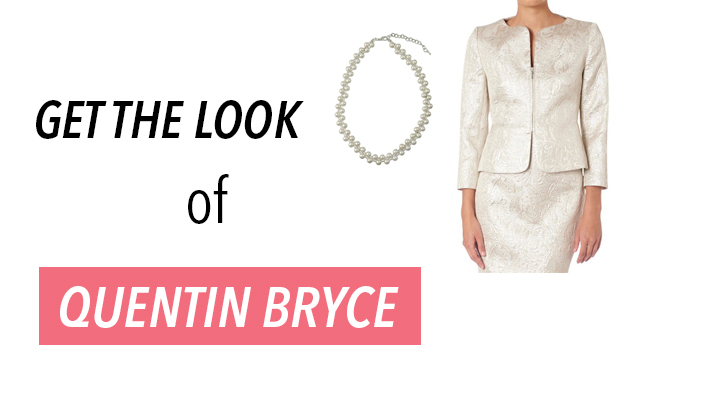 Dame Quentin Bryce never sets a foot wrong when it comes to her style – she is always immaculately groomed and elegantly dressed for the occasion.
To achieve Dame Quentin's look, go for well-tailored classic but feminine suiting. Choose dresses or skirts with a fitted jacket instead of trousers, and do not be afraid to wear beautiful colours! Keep your accessories to a minimum – try a gorgeous double strand pearl necklace and simple pearl earrings.
Here Starts at 60 Style shows you how to achieve this elegant look!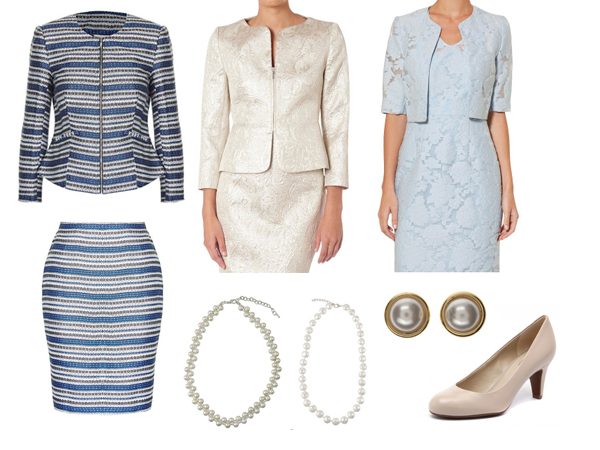 Millers boucle zip jacket
Millers boucle skirt
Carla Zampatti incandescent brocade Hollywood jacket
Carla Zampatti incandescent brocade Hollywood sheath
Perri Cutten Melinda dress
Perri Cutten Carine bolero
Naturalizer Oribel taupe pump
Gregory Ladner pearl earrings
Trent Nathan faux pearl necklace
Agenda threaded hatched pearl necklace
What do you think of  Dame Quentin Bryce's style?  Do you think she is one of Australia's best dressed women?