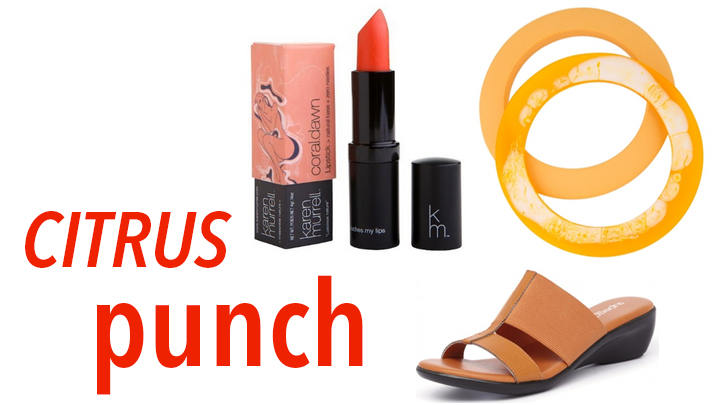 Nothing heralds the arrival of spring like vibrant citrus colours! Shades of bright lemon zest, mandarin, blood orange, and lemon-lime can be found everywhere. Citrus colours are feel-good colours.  They make you feel warm, happy and above all energised!
Have some fun! Wear citrus back with taupe, white, navy or black. Or wear it back with other brights.
If you find some of the shades too harsh to wear up around your face (like I do) – just look for an accent piece like a handbag, ballet flat, scarf or some jewellery.
I really love this little lunch box! What a cute way to pack some snacks for the day ahead! If you are wearing open-toed shoes, don't forget to pop some colour on your toes like this gorgeous citrus shade!  I really love citrus back to neutral colours like taupe, and brown.
Polka Luka wabi long necklace
Opi nail polish in live love carnaval
BenElke lunch bag – oranges
Polka Luka sakura double bracelet set
Supersoft by Diana Ferrari lolly orange lizard sandal
Sambag piper plain leather espadrille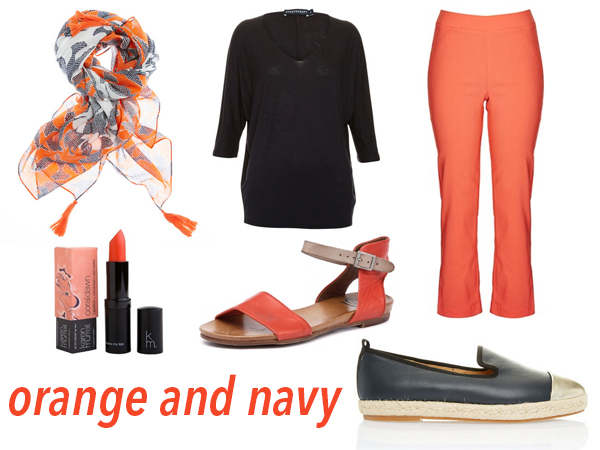 Brighten up your basic black and navy pieces with some citrus accents. A coral lipstick will never go astray – this Karen Murrell coral dawn shade is perfect and long wearing!
Sportscraft joanie scarf
Sportscraft tulia oversized tee
Millers short length bengaline pants
 Sportscraft violetta leather espadrilles
EOS larna blood orange and taupe sandal
Karen Murrell coral dawn lipstick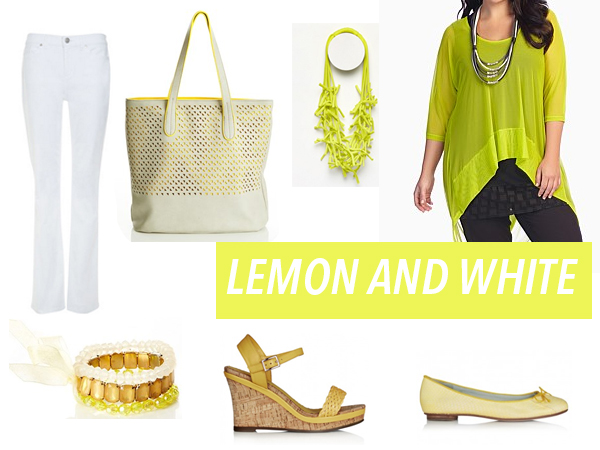 Fresh! Fresh! Fresh! Put your citrus back with white! You will look and feel amazing!
Sportscraft simon straight jeans
Katies laser cutout bag
TS14 four seasons necklace
TS14 shadow invincible tunic
Sambag tina matte snakeskin ballet flat
Sambag erika woven leather wedge
Millers 3 pack bracelet set
Do you like to wear citrus colours? Which pieces are your favourites?