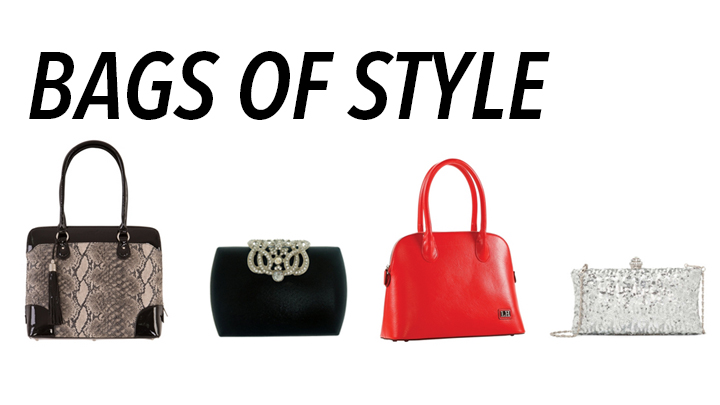 Accessories can make or break an outfit. Something as simple as changing your handbag can transform your look from ho-hum to wow!
Here is Starts at 60 Style's round-up of the best bags of the season! Take note a lot of the bags featured here are on SALE – so now is a great time to save on something you love!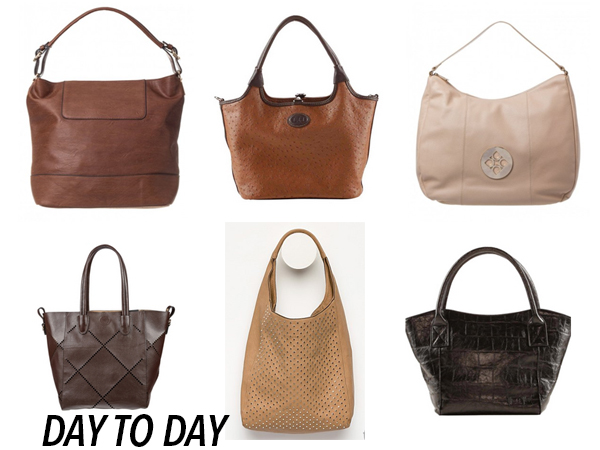 YOUR DAY TO DAY BAG
Day to day you need a bag to suit your lifestyle; something to lug your bits and bobs about. From your wallet, mobile phone, keys, diary, handbag hook (do you have one?), make-up, hankies, notebook, sunnies, brolly, lip balm, hand sanitiser, medication, pen, comb, reading glasses, nibblies, water bottle, kitchen sink – just joking! Check these out:
Colette by Colette Hayman ninnie slouch tote
Louenhide ostritch penny poppet
Colette by Colette Hayman karlie slouch hobo
Louenhide ibiza
TS14 kate bag
Louenhide baby switch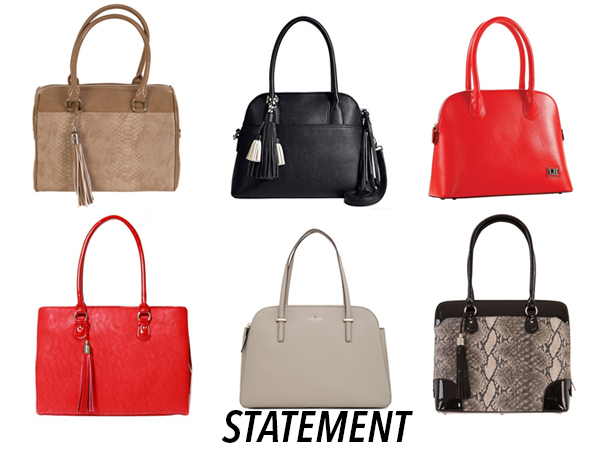 THE STATEMENT BAG
A statement bag is just that. Sometimes you want to have something special on your arm. It does't need to be expensive, just look good and make you feel like a million dollars while you are using it! Here are some of our favourites:
My Best Friend is a Bag Emily tote
Next black large kettle shape bag
Louenhide london bag
My Best Friend is a bag Michelle tote
Kate Spade Cedar Creek Elissa crossbody bag
My Best Friend is a bag Chelsea tote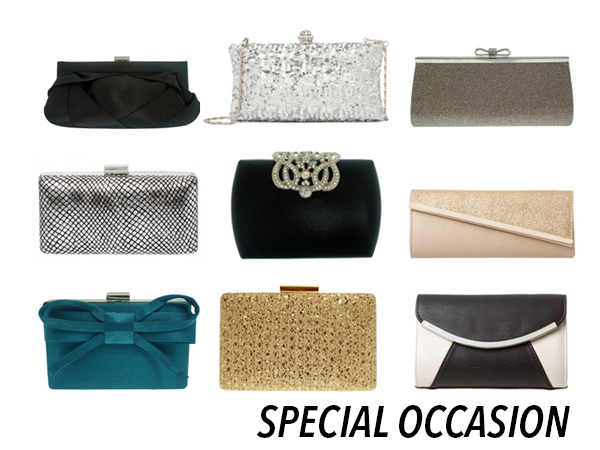 THE SPECIAL OCCASION BAG
Every woman needs an arsenal of evening handbags in a variety of colours – gold, silver, black, a bright. Whether you are Mother-of-the-Bride, going to the Races, a charity event, the theatre or just out for dinner, it is nice to have a few to choose from in your cupboard. To be honest, with evening bags, I think I have bought almost all of mine on sale – so now is the perfect time to shop! Another good thing about these bags is that they rarely date if you choose wisely. You will have the same bag forever if you take care of it well.  Go for sparkles, glitter, glo-mesh, satin, embellishments, and a glamorous colour.
Gregory Ladner satin drape bag
Gregory Ladner tiny sequin hard frame clutch
Gregory Ladner edina clutch with bow
Colette by Colette Hayman carissa hard case clutch
Gregory Ladner windsor heraldic clasp clutch
Colette by Colette Hayman mandy small diagonal clutch
Gregory Ladner bow bag
Gregory Ladner lucy glitter clutch
Colette by Colette Hayman kandice panelled curve clutch
Do you love handbags? Tell us in the comments below!