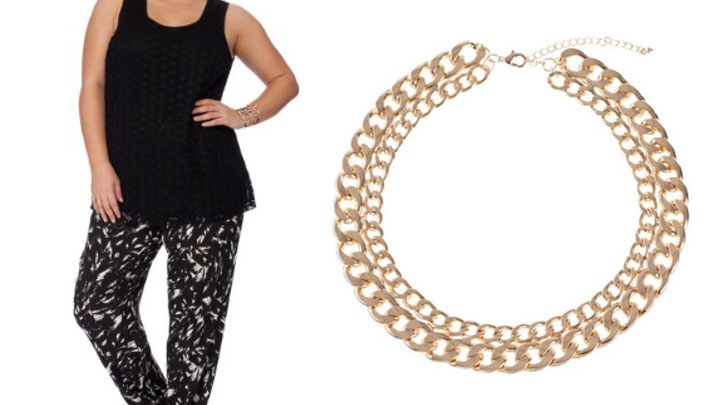 Tired of your day-to-day outfits? We've found a great range of accessories to give your wardrobe a fresh makeover. The right piece of jewellery can tie together an entire ensemble. From bracelets, to necklaces and earrings, they can make or break your look. Accessorising well is the secret to effortless style.
Here are a few of our favourite looks and pieces of jewellery that will transform your basic day-to-day wardrobe.
Look #1
Add a little glam to your printed pants and neutral top look with a chunky necklace. It's great look for a friend's BBQ or a night at your favourite restaurant.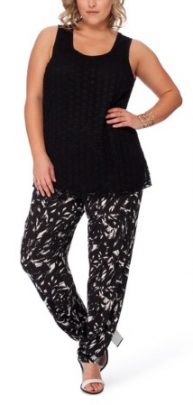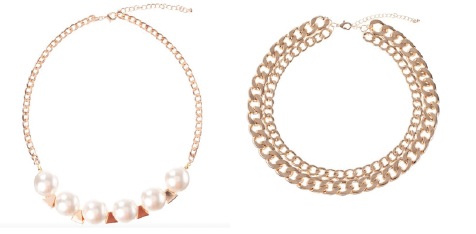 Printed soft pants
Sizes: 14-24
Price: $79.95
Available here
Lace tank
Sizes: 14-24
Price: $69.95
Available here
Palace pearl necklace
Colour: gold or silver
Price: $9.00
Available here
New double row curbchain short necklace
Colour: metal yellow
Price: $34.95
Available here
Look #2
This dress features pleating from the waist to skim over your curves for flattering fit. Team this knee length dress with a long simple necklace and stud earrings for a causal yet sophisticated look.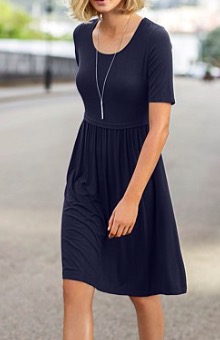 Capture flare dress
Size: 8 – 20
Price: $49.99
Available here
Baguette necklace
Colour: silver
Price: $29.99
Available here
Atmos&Here sebastian earl earrings
Colour: pearl
Price: $13.97
Available here
Look #3
This glamorous style is a party-must this season. It looks great teamed with leggings and heels. We also suggest adding some bracelets and earrings to dress up your look.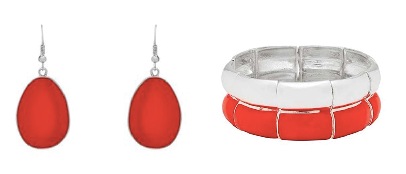 Zip neck kaftan
Size: 18-20
Price: $79.99
Available here
Drop earrings
Colour: red
Price: $14.99
Available here
Orange stretch enamel cuff
Colour: orange
Price: $24.99
Available here
Here are few other fantastic (inexpensive) accessories to change up your everyday look.
1. Mix pack bangle set
Price: $12.00
Available here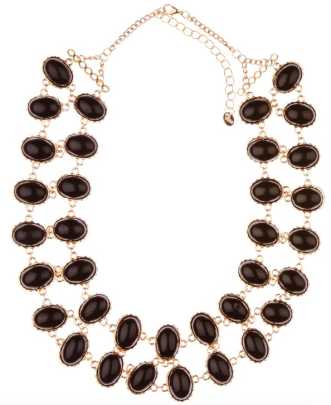 2. Reversible statement necklace
Price: $20.00
Available here
3. Leaf drop earring
Price: $7.00
Available here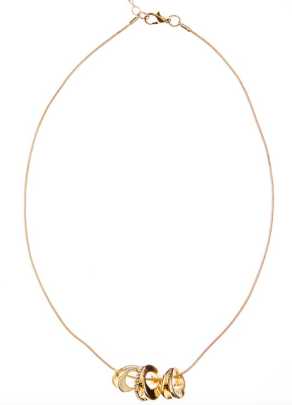 4. Short multi-oval necklace
Price: $10.00
Available here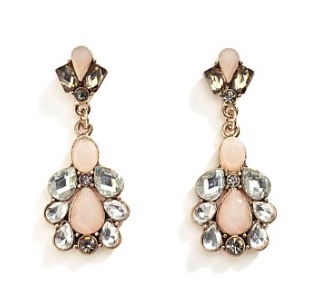 5. Next pink jewel drop earrings
Price: $14.50
Available here
What is your favourite way to accessorise your outfit? Do you like to wear funky or classic jewellery? Share with us below!