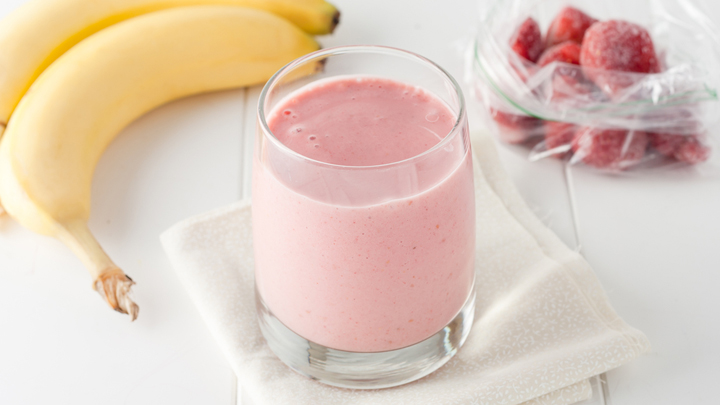 Are you feeling a bit lethargic or looking for a healthier morning option?
This breakfast smoothie is all natural and tastes great. It's great for when you're feeling like your body is crying out for some nutrients and energy.
After a few weeks of drinking one of these every day or so, you will feel much healthier and feel fuller for longer.
Makes 700-800ml 
Ingredients
1 apple, cored
1 orange
1/2 cup pineapple
2 cups watermelon
1 teaspoon lemon juice
1 banana, peeled
a handful of ice
chia seeds (optional)
Method
Juice the apple, orange, pineapple and water lemon.
Transfer juice to a blender, and add the ice, banana and chia seeds.
Drink immediately or keep in the fridge overnight.