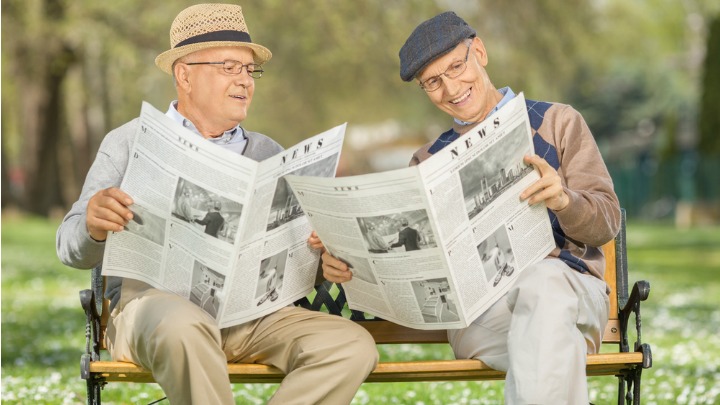 In 1972, I was a boy reporter – a real life Jimmy Olsen – on the then Brisbane afternoon daily, "The Telegraph".
In May of that year Japanese Red Army terrorists sprayed Israel's Lod Airport in Tel Aviv with bullets, killing twenty-six and wounding a further eighty.
The first edition of "The Telegraph" carried the news of this massacre under the headline, "Jap terrorists machine gun airport". Now in those days the Editor-in-Chief decided what the lead story and headline was and the Pictorial Editor decided what the front page picture was. They never had the slightest bit of consultation and only saw their combined efforts when the papers started rolling off the presses. The paper, by then, had been published for a century and there never seemed to be any reason to change this arrangement.
Oh dear. Due to time constraints, the front page picture – if it was a local picture – was snapped the day before.
This fateful day the picture was of a demure Japanese exchange student who had arrived to study music at Queensland University and it showed her smiling sweetly while tickling the ivories at the airport. Somebody had arranged for a piano to be there. The picture caption – immediately under the screaming front page headline – was "Japanese terminal tunes".
It's not hard to imagine the immediate concern. The Editor, John Wakefield OBE (for Other Bastard's Efforts according to most journalists) flew into a monumental rage. He was a short rather portly man with a naturally red face and it was rumoured that he could finish a cigarette with a single draw. Copies of the paper had already been distributed to staff and he – and other senior staff -raced around seizing them. Grave penalties up to and including death and dismissal were issued if anybody tried to smuggle out a copy.
I was reminded of this recently when a chum emailed me a copy of a front page from the "Carnarsie Courier" .This modest little local paper, published in New York, had on this particular day "Police hunt for teen's rapist" while the accompanying front page picture showed youngsters frolicking about in the water with the caption, "Don't you wish you were a kid again?"
Apparently this edition did manage to get out of the building.
There is no shortage of distinctly odd newspaper story headings and wildly silly quotes.
I liked, "Chick Accuses Some of Her Male Colleagues of Sexism" which reported that Los Angeles Councilwoman Laura Chick having a gripe about alleged attitudes while I thought "Dead body found in cemetery", also from the USA, rather funereal. I mean, who would have guessed?
Another American newspaper reported a suspected scam of deaf people and quoted the alleged crook's ex-wife as saying, "I tried to warn people and saved some of from investing, but some didn't listen".
That reminded me of a sign in the lobby of a Melbourne theatre with a message from the star of the show, Dame Edna Everage, advising, "Blind patrons should see the manager for a Braille program".
A British newspaper breathlessly broke a huge story, "Diana was still alive hours before she died". What a scoop! The story began, "A series of previously unseen CCTV images have revealed that Diana was alive and well before she was tragically killed in Paris, ten years ago."
I bet a lot of very ordinary people would have tried to make a social-climbing link to royalty by observing, "Isn't that uncanny? Granny was alive and well hours before she died as well."
America, the gun capital of the world, was shocked by this headline, "Federal Agents Raid Gun Shop, Find Weapons". What were they expecting to find? Tea and tiny cakes?
A small-town Mayor in the USA, full of civic pride, tried to get transients to move beyond his city's limits by establishing a fund to buy them bus tickets. His local rag, backing the campaign, reported, "Mayor Parris to homeless: Go Home". If this innovative, caring and sharing idea caught on nation-wide, the homeless could spend the rest of their lives riding in buses for free.
And again in America, a local police chief had a whinge about how uncooperative some people could be. "Homicide victims rarely talk to police" announced his local paper. If only they would, the clean-up rate for murder would be vastly improved.
A committee of State politicians in the USA once did an in-depth study of teenage pregnancies and one newspaper report found some good news among all of the bad and sad with the headline, "Statistics show teen pregnancy drops off significantly after age 25". I wonder if the Committee then did a study of pregnancies after the age of 25 and discovered that very few women became pregnant after the age of 87?  
The American newspaper mogul William Randolph Hearst once remarked, "Don't be afraid to make a mistake, your readers might like it."
He would know – his papers were regularly riddled with mistakes, errors and outright lies and fabrications and they made him a vast fortune.
Share your thoughts below.

To write for Starts at 60 and potentially win a $20 voucher, send your articles to our Community Editor here