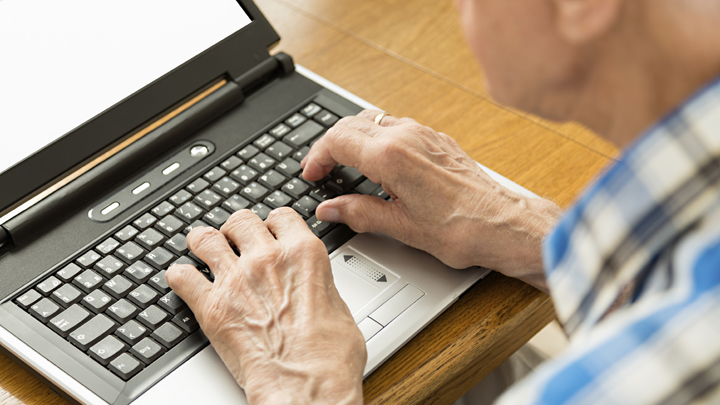 I'm trying my best not to get too excited but it's becoming increasingly difficult. And mixed with this rampant excitement is a mortifying fear that the government will somehow manage to get its grubby fingers on my windfall.
Let me explain – but not too much because I don't want jealous strangers trying to muscle in.
Recently I received an email from a lady in Lagos, Nigeria. No, she wasn't proposing marriage – perhaps she had already heard that I am practically betrothed to the luscious Ludmila and all that stands in the way of a lifetime of love is the mere matter of her mother's hefty medical bills and my sending 1,000,000 Roubles (about AU$27,500) to Moscow.
No, the Nigerian lady has selected me – oh, joy of joys – to be the beneficiary of at least AU$5 million dollars and all I have to do is provide my bank account details and other personal information so that she can transfer the AU$30 million she holds to my account. I'm deeply touched and more than a little overawed that she trusts me not to take the whole lot.
She reached out to me by writing – and, to stop her from being flooded with messages from greedy opportunists, I've deleted certain personal details: "Dear Friend, my name is (deleted) and I am the widow of (deleted) who was a high official in our former government. I am a sincere and honest Christian as I know you are also and I want you to share in my late husband's estate which amounts to $30 million Australian. All you have to do is send me urgently your bank account details including the password so I can make the transfer. Please act quickly as the government here is trying to steal this money from me".
Of course, naturally, I have sent my details and I'm expecting the $30 million into my account any minute now. By the way, this lady is on her way from Nigeria and when she gets here I will hand over $25 million to her and will get to keep the rest because I have been of such tremendous help. I'm even prepared to pay for the limousine from the airport to the bank.
I don't know where she got the idea that am a sincere and honest Christian but, heck, if she believes that then why disabuse her? And it also means that I can pay for Ludmila's mother's medical bills and we can finally plight our troth.
Now here is the worrying bit.
Our glorious Australian Taxation Office is threatening me – and I do feel that it is very personal – with huge fines and even a jail sentence if I don't immediately declare this windfall inheritance.
"I want the people who have undisclosed money off-shore to realise that they are on notice. If they think they can remain undetected, they should think again. We are just a step away from knocking on their door. To support the enforcement of Australia's tax and super laws, the law gives us access to the details of every single international funds transfer involving Australia," said Greg Williams, the ATO Deputy Commissioner.
Is this any way to treat a sincere and honest Christian? This is Big Brother gone mad with power, that is what it is.
Mr Williams really got threatening, "Further, our international tax treaty partners are sharing more information with us every day. Make no mistake, the ATO has a long reach. Just because something happens outside of Australia's borders, doesn't mean it's beyond the watchful eye of the ATO."
"ATO is also working more closely with banks to get a better idea of the volumes of data available from AUSTRAC. We now have a greater ability to follow the trail of money across borders to the end beneficiary. Tax evaders should be aware that complex structures designed to throw authorities off the scent won't stand up," he said.
AUSTRAC – the Australian Transaction Reports and Analysis Centre – is another one of those busybody government outfits that get their jollies by persecuting decent and honest Christians like me. Yes, they do need to keep an eye on money transfers that fund terrorism, but why pick on the likes of me? I'm not just Christian and honest, I am so peaceful that I have reached a state or serenity.
I'm thinking of going to the airport now just in case the lady from Nigeria's flight arrives early. Wish me luck!
This is obviously a tongue-in-cheek article, but have you ever been involved in a scam or asked to be by someone you had never met? Tell us your stories below.