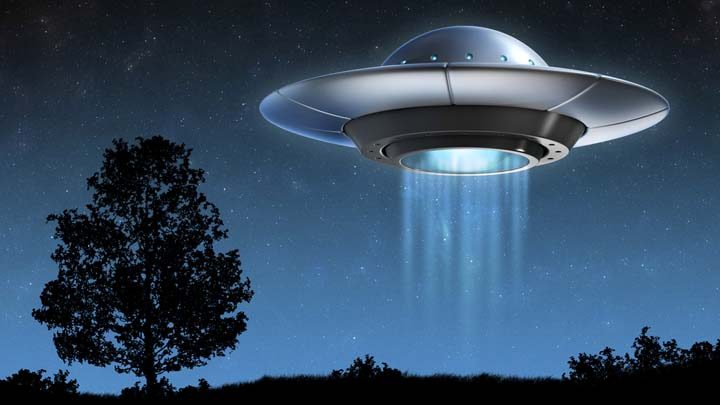 Politicians will make all sorts of promises to all sorts of people especially in an election year. Almost no special interest group is too small, too weird or too plain stupid to be ignored – after all, even idiots who haven't actually been incarcerated can vote.
Recently Democrat front-runner Hillary Clinton made her bid for support from those who believe in Unidentified Flying Saucers (UFOs), alien visitations, alien abductions and conspiracy theorists who believe that governments are hiding what they are pleased to call "the truth".
She was asked by an interviewer if she would "tell the truth about UFOs" and she bravely replied, "I am. I have said I want to open the files as much as we can…I want to see what the information shows. But there are enough stories out there that I don't think that everybody is just sitting in their kitchen making them up…I think that people see things…"
Given that a recent national poll in the USA showed that 36% believe extraterrestrials have visited earth and that 80% believe that the government has kept UFO information from the public, it is good politics to pander to this crowd.
The odd thing is that Hillary's loving hubby Bill was President for eight years and didn't open any such files. In fact Bill is on the record as saying that he considers "the Roswell thing" as "an illusion" However, like any good politician, he left himself an escape clause – "I did attempt to find out if there were any secret documents that reveal things and, if there were, they were concealed from me too. I wouldn't be the first president that underlings have lied to."
Of course, for the true believers, this is proof positive that there are secret documents and a conspiracy to conceal them. These are the sorts of folks who think that "The X Files" series are documentaries.
Another US President who promised before he was elected to open these alleged files is Jimmy Carter- "If I become president, I'll make every piece of information this country has about UFO sightings available to the public and scientists." He did become president and he didn't reveal one bit of information – again "proving" the cover-up conspiracy – and Carter says he has actually seen a UFO.
"The Roswell thing" to which Bill Clinton referred is the Holy Grail for believers – allegedly in 1947 a spaceship crashed in the desert in the USA and dead aliens were discovered on board. We know very little about it but this is because of the cover-up conspiracy, isn't it?
The renowned astrophysicist Stephen Hawking once observed, "If governments are involved in covering up the knowledge of aliens then they are doing a much better job of it than they seem to do at anything else." Presumably, the UIFO cover-up conspiracy makes the Watergate scandal look child's play by comparison.
But what is happening in Australia?
In December 2008, an intrepid reporter cornered then Opposition Leader Malcolm Turnbull. This story appears at the "UFO Casebook" site and is a classic example of how clearly dismissive replies to obviously stupid questions can be twisted.
It bears quoting: "On the issue of whether he (Turnbull) would disclose what the government knew about UFOs, alien visitation and contact with humans he was rather evasive and claimed he wasn't sure the government knew anything and if anyone did know something they weren't telling him or anyone he knows. Then he made the surprise revelation that 'information on that subject would be above top secret, the highest classification of secrecy. This was a truly remarkable comment."
Of course, this just goes to show that Turnbull actually knows that there is a cover-up conspiracy, doesn't it? This has the potential to destroy the Turnbull government if other journalists press him on this vital subject. if they are fair they will also quiz Bill Shorten about the UFO cover-ups during the Rudd-Gillard-Rudd governments.
The conclusion by this report is undoubtedly accurate, isn't it? "So there we have it, yet again another top-ranking politician alluding to a government within a government that might know something but isn't telling anyone, even elected officials and party heads."
Actress Shirley McLaine in her autobiography, "I'm All Over That", wrote about her affair with former Foreign Minister, Opposition Leader and Australian Ambassador to the USA, Andrew Peacock. In Hollywood there is weird, really weird and Shirley McLaine.
"As Foreign Minister he controlled the information coming out of Alice Springs (supposedly the underground UFO research facility in Australia). But because he was sworn to secrecy, he never told me outright that UFOs were extraterrestrial in origin and were present."
"But he said and did nothing to disabuse me of such a belief. When I told him I had gone to see Jimmy Carter to discuss UFOs, he just smiled again…He was learning more about the subject of UFOs from me than I was learning for him."
Ah that deceptive smile – proof again of a cover-up, right?
What do you think? Do you believe in aliens?