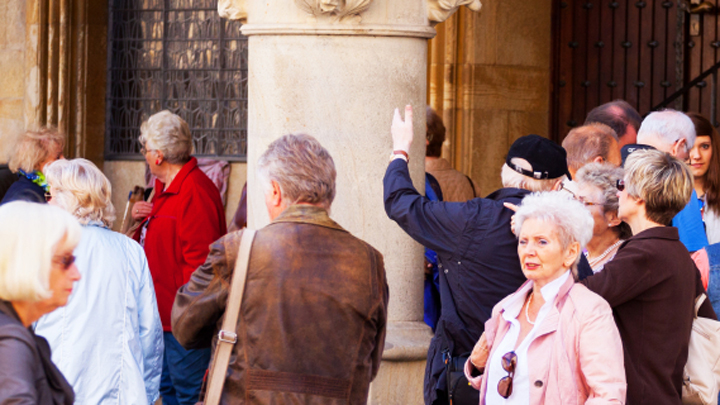 Since 1963, centenarians – those aged 100 years – in Japan have received a silver sake cup costing about $91 and a congratulatory letter from the Prime Minister.
This year the presentation on their "Respect for the Aged Day" on September 15 will probably be the last.
In the inaugural year of their seniors' day in 1963, 153 cups were distributed. Last year 29,000 were handed out to those who had reached 100 and the cost was more than $3 million. The cost this year spiralled even higher.
From next year, it is likely to be a far less costly presentation – possibly just a congratulatory letter from the Prime Minister. Some years back, the government tried to contain the cost of the saucer-like cups known as "sakazuki" by shrinking the diameter but that had little financial impact.
The Japanese Health Minister has been quoted in local media as saying that, "We are reviewing it but we have not made any firm decisions".
This year according to official statistics released on their seniors' day, the number of people aged 100 or older was 61,568, up 2,748 in 2014, and a new record for the 45th straight year. Women account for 87.3% of that total and the oldest man is 112 while the oldest woman is 115.
The total exceeded 10,000 in 1998 and reached 30,000 in 2007 and 50,000 in 2012. Japan has the highest life expectancy in the world – the average life expectancy for women is almost 87 and for men it is just over 80. There are an amazing 282 who had reached 110 at last count. The government predicts that a further 39,000 centenarians will be added by 2018.
The nation's comprehensive health care system, support from the community, encouragement to remain physically active, a sense of being part of a family and a healthy diet traditionally heavy in fish, rice, vegetables and fruit have all contributed.
Today, more than a quarter of the population is 65 or older and this is predicted to increase to 40% when the total population will have shrunk from the current 127 million to 90 million. At the other end of the age scale, fewer and fewer young people are having babies – the birth rate is in free fall.
It is predicted that the population of Tokyo will halve by the end of this century.
Japan is notoriously averse to allowing foreigners settle there and they make up less than 2% of the population. It is probably the most ethnically homogeneous countries in the world and the Japanese simply don't want and simply don't like foreigners. What some would call racism, the Japanese call cultural pride.
But they are being confronted with a problem – who is going to take care of the ballooning older population?
In 2008, the government started allowing foreign nurses and care workers in. However the bar is set high. Having to pass the national exam in Japanese is incredibly difficult and, so far, only 304 nurses and carers have managed to make Japan their temporary home. Prime Minister Shinzo Abe is walking a political tightrope – he is keen to expand programs for foreign workers but insists that they would have to go home after three to five years. He knows that allowing large-scale immigration would be political suicide.
One influential and well-known Japanese author Ayako Sono has supported removing strict requirements to allow more foreign workers but she insists that they should live in separate communities away from Japanese. Frankly, that is a policy similar to apartheid.
The head of the Japan Immigration Policy Institute, Hidenori Sakanaka has said his country needs at least ten million immigrants over the next half century, saying "What the government is doing is not going to address the serious population collapse that Japan faces."
"If we educate our young people that Japan needs to become more multiracial to tackle the population problem, I think that we can achieve it without causing major problems," he said.
There is a dark side to having an increasing older population.
In 1989, Japanese police started keeping tabs of crimes by age group and this year, for the first time, the number of people aged 65 or older subject to police action was higher than those aged between 14 to 19 The rise in the elderly crime rate doubled between 2003 and 2013 when the number of crimes committed by the elderly was six times what it was twenty years earlier.
Already one in five prison inmates are 60 or older and a government study in 2012 noted that some 70% of the elderly crimes were acts of shoplifting by impoverished pensioners. Even as murder rates overall decline, homicides carried out by the elderly are rising.
The surging cost of caring for the elderly has already forced the government to cut welfare.
Just how Japan copes with this population time bomb is the biggest challenge facing its government.
Share your thoughts below.
To write for Starts at 60 and potentially win a $20 voucher, send your articles to our Community Editor here.