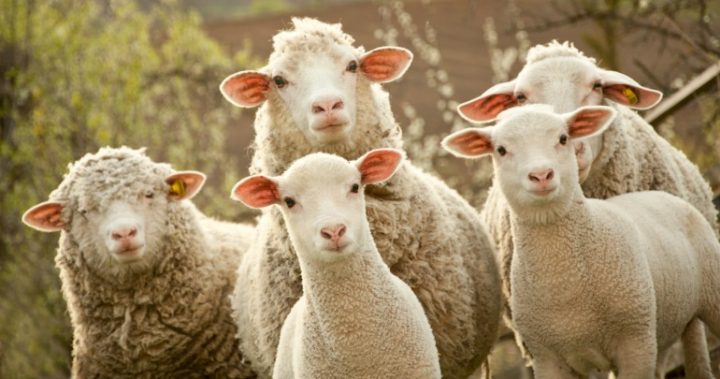 The Family Court of Australia, in trying to reach sensible and fair decisions about who gets what in a divorce settlement never satisfies everybody — in every carve-up of former marital assets there is one party who considers the outcome basically fair and one who certainly doesn't. Sometimes neither party is happy but, I suppose, if they are equally unhappy, then the decision has been reasonably fair.
The Full Court of the Family Court recently had to decide who gets the sheep or, more specifically, who gets good sheep.
One couple who cannot be named for legal reasons but are known as Mr and Mrs Calder and who are, respectively, 68 and 62 years of age were married for 34 years. They have adult children and raised sheep throughout their marriage. They separated in 2012 — happily not the Year of The Sheep in the Chinese horoscope — and split their land so that each could continue farming.
The lady — let's call her Mary — has complained that ex-hubby — let's call him John — kept all of the good sheep and dumped "old culled, rejected sheep or crossbreeds bred for fat". Her sheep are, she alleged, "…old. They can't last much longer. They're already dying."
If Mary is to be believed then she certainly hasn't got even one little lamb. It sounds like none of her sheep have got fleece that is white as snow. In fact, Mary is rather a latter-day Little Bo Peep who has lost her sheep. Mind you, the sheep themselves are not to be blamed for any of this. They are, and have remained, well, sheeplike.
She wanted, she said, "… purebred flock [of the type] I have been breeding for the past 35 years. You can't buy these sort of sheep. They're top quality and I have none of them."
Ex-hubby John conceded that he had given Mary fewer of the lovely healthy woolly baa-baas but still argued that the sheep he had given the ex-missus were "good sheep" and he was offering about $700,000 in compensation so she could build up her own flock.
Finally, the court decided that "the appropriate outcome is for the husband to retain the livestock and for the wife to receive monetary compensation. In doing so, we recognise that the wife is being deprived of the opportunity to have a share of a flock which has been bred up over many years".
This is not the first time that the wonderful institution of marriage and sheep has been linked.
Who remembers that in 2015 just before President Obama visited Kenya — he is part Kenyan — a local guy, Felix Kiprono, offered him 70 sheep, 50 cows and 30 goats for the hand in marriage for his then 16-year-old daughter, Malia?
Initially, I found this unbelievable — surely even a tribesman living in some remote settlement, would realise that asking for the daughter of the President of the United States was aiming just a wee bit high, I thought. It was only after I read that Felix is a lawyer that I could accept the story. Lawyers around the world have made some extraordinary claims that defy common sense.
He told local media, "I got interested in her in 2008" Malia then would have been nine years old so obviously Felix hadn't done much research into the age of consent for marriage in the US.
"As a matter of fact, I haven't dated anyone else since and promise to be faithful to her. I have shared this with my family and they are willing to help me raise the bride price," he said.
Felix vowed that if the President accepted his bride price and the marriage eventuated, and said, "Ours will be a simple life. I will teach Malia how to milk a cow, cook ugali and prepare mursik like any other Kalenjin woman."
Sadly for Felix, President Obama didn't accept the offer. Malia remains single, which may mean that her "bride price" has increased. Then again, she is almost 18 now and in many places in Africa, that means she has been left on the shelf so the "bride price" may well be less now. I do hope that she is not pining for Felix.
I'm wondering if the President declined this offer on the very reasonable basis that the Rose Garden at the White House was not large to graze the mixed herd on offer. For a President who has made much about the need for accountability and transparency in his dealings, he hasn't ever explained why poor Felix was turned down.
Sheep are more highly regarded in Africa than they are here. Why, only recently in Ghana, a 35-year-old man had to marry a sheep with which he was caught having sex.
And so he should have — it was a plain case of rape thus compromising her in the sight of potential ram suitors. This dreadful man didn't even say, "I love ewe" before doing the dirty.
What do you think about what Russell has to say? Share your thoughts with us.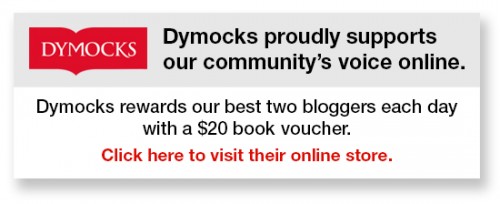 To write for Starts at 60 and potentially win a $20 voucher, send your articles to our Community Editor here.