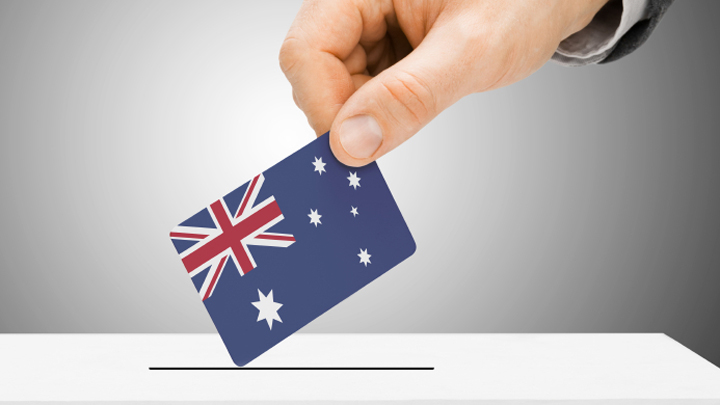 Now that we have a strongly pro-republic Prime Minister, questions have inevitably arisen about any renewed push for another constitutional referendum to establish a Republic of Australia.
Malcolm Turnbull was Chairman of the Australian Republican Movement between 1993 and 2000 and he wrote a book, Fighting for the Republic about that failed campaign.
So far, PM Turnbull has been rather coy about the prospects of another referendum and, understandably, has rather more important issues on his plate. But that is not to say he has ever given up his passion for a republic.
There is an unbridgeable gulf between monarchists and republicans although a chum of mine – a gay chap of even more mature years than myself – has suggested a compromise: We have a republic but that the job of President will be only filled by an old queen. That way, he says, the gulf is bridged.
I am a bit suspicious that this proposal was a self-serving job application. But it does add to the mix of ideas in the overall debate – well, he hopes that it will.
I've got my own proposal. We have a republic (so the republicans are happy) but the ceremonial job of President (to replace the Governor-General) should be an Australian-born citizen who also has an inherited noble title – and there are quite a few of them. That way the monarchists will be happy – well, less unhappy – with the republic idea because they can still bow to the President and call him "Your Grace" or "My Lord" or whatever salutation is appropriate for the title.
Our most senior noble is Alexander Charles David Drogo Montagu, the 13th Duke of Manchester who was born in Australia in 1962 but has lived most of his life in the USA. He is, and has been, a cad and a scoundrel, marrying three times and accused, among other things, of bigamy, fraud and passing dud cheques. He has served jail time in the USA and once was expelled from Canada. He admits to being flat broke.
His younger brother, Lord Kimble Montagu, a Monash University academic, will inherit the title because the Duke's children are technically illegitimate because of his bigamy. So, perhaps not His Grace the Duke for President.
Next in line is Malcolm Murray, born in Tasmania in 1946, and the 12th Earl of Dunmore – the second most senior Earldom in the Scottish peerage – who is also Viscount of Fincastle and Lord Murray of Blair, Moulin and Tillinet. And he is one of 92 hereditary peers entitled to sit in the House of Lords.
He and his Countess Joy live quietly on a farm near Davenport.
Then there is Simon Abney-Hastings, the 15th Earl of Lincoln and born in 1972 in Western Australia where he still resides. Next, the 7th Earl of Portarlington, George Lionel Yuill Seymore Dawson-Damer, born in 1938, and has homes in Sydney and Scotland. Many purists would discount him because it is a title in the Irish peerage which tends to be sniffed at by English aristocracy who are even a bit dubious about the Scottish peerage. Talk about snobs.
The 6th Earl of Stradbroke, Robert Keith Rous was born in 1937 and came to Australia when he was 19. He quickly made a fortune as a property developer and sheep farmer and was a millionaire before he was 30. He lists "making babies" as his hobby in Debrett's, the bible of the aristocracy and once remarked, "I put seven children on the ground out of my first wife in ten years and my second wife shelled out eight in eleven years."
Francis Egerton Grosvenor, born in 1934, is the 8th Earl of Wilton. He lives in Melbourne with his wife and is an opera buff.
Down another notch in the nobility stakes is Nicholas Alexander Mowbray St John, the 9th Viscount Bolingbroke, 10th Viscount St John and 13th Baronet of Lydiard Tregoze who lives in Sydney. He was born in 1974,
At the bottom of the nobility list are the Barons. Australian Barons include James William Latham Baillieu, the 3rd Baron Baillieu, Charles Cavendish Chesham, the 7th Baron Chesham, James Lindsay, the 3rd Baron Lindsay of Birker and David Campbell, the 7th Baron Stratheden and Campbell.
My personal favourite for President is the Honourable Michael Baden-Powell, now 75 and living in Melbourne, who could become the 3rd Baron Baden-Powell and Baron of Bentley at any tick of the clock. He is grandson of the 1st Baron who founded the Scouts movement in 1907. I have a yearning to once again, in full voice, to shout "dob dob dob" (Do our best) after my leader, the first President, shouts, "dyb dyb dyb" (Do your best).
I bet you didn't know that I was Akela's pet and that I rose to the exalted rank of Senior Sixer circa 1960. She was the very first woman to absolutely dote on me but, of course, not the last.
What do you reckon? Should Australia become a republic?
To write for Starts at 60 and potentially win a $20 voucher, send your articles to our Community Editor here.