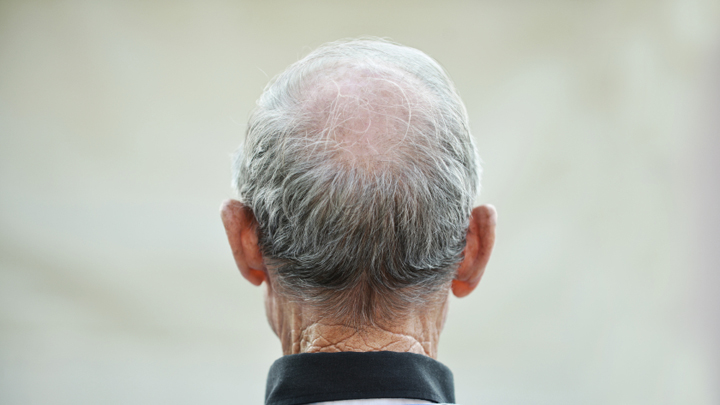 A little quiz – what do the 19th century Dutch painter Vincent van Gogh and Perth academic Professor Stelarc have in common?
Ears – yes, ears.
Poor demented van Gogh sliced off his left ear while Professor Stelarc has grown an extra one on his left arm.
The good professor describes himself as a "performance artist" and what a busy chap he is what with his feet on the ground, his head above the clouds, his nose to the grindstone, his shoulder to the wheel, his finger on the pulse, his eye on the ball and his third ear on his left arm. He likes to be known simply as Stelarc although the fuddy duddy Curtin University if Perth insists on listing him as Professor Stelarc Stelarc where he is a Professor in the Humanities Faculty's School of Design and Art. Yes folks, again your taxes at work.
He was born Stelios Arcadiou in Cyprus in 1946 and his own modest biography announces, "Stelarc is a performance artist who has visually probed and acoustically amplified his body. He has made three films of the inside of his body. Between 1976 and 1988 he completed 25 body suspension performances with hooks into the skin. He has used medical instruments, prosthetics, robotics, Visual Reality systems, the Internet and biotechnology to explore alternate, intimate and involuntary interfaces with the body".
Now isn't that interesting? There is more and this is where we get to his new ear.
It took him a decade to find a medical team to perform the two surgeries to grow the ear and finally three American surgeons performed the work for the 'Discovery US' TV show. The team partly constructed the ear using "biocompatible scaffolding" commonly used in plastic surgery then it was transplanted to his arm when Stelarc's own cells were grown so it became a functioning and feeling part of the arm.
Now he is looking for funding the complete this project which will connect the ear to the internet via a wireless miniature microphone so people can listen through a website after the ear is lifted so that it protrudes further from his arm. His first test inserting a microphone didn't work as he developed an infection but now he is confident it will be all systems go.
He has some jolly informative YouTube presentations and I naturally cocked an ear, both actually, to them in the vague hope of understanding. If you imagine that I couldn't believe what I heard you would be right.
The extra ear has been growing since 2007 and is now a permanent part of his body. It will be made to look more realistic by making a lobe from his stem cells. I wonder if he wants to express the feminine side of his complex artistic personality he will attach a single drop earring.
He has done very nicely thanks very much over the years from the public purse getting, among other things, a three-year fellowship from the Australian Council for the Arts in 1995 and appointments at universities around the world. In 1998, he was Artist-in-Residence in Hamburg, Germany. Well, we all know about the Germans, don't we? He was appointed Senior Research Fellow and Artist-in-Residence at the University of Western Sydney in 2008.
He even won the "Ars Electronica Golden Nica" in the Hybrid Art category in 2010 in Austria and I am led to believe that is very prestigious.
Perhaps oddly, Melbourne University awarded him an Honorary Doctor of Laws in 2008 – I know real lawyers and judges who haven't scored that honour but, as far as I am aware, they don't hang naked from the ceiling with hooks in their bodies – or grow extra ears for that matter. Mind you, quite a few of them could be otherwise described as "performance artists".
But Stelarc is most definitely not a selfish person.
"The ear is not for me. I've got two good ears to hear with," he has announced. "It's for people in other places. They will be able to hear the sounds of a concert, wherever I am, wherever you are. People will be able to track through a GPS as well, where the ear is".
I wondering what sort an unsettling roar would be heard when he shoves a cotton bud in it for some essential upkeep.
He does admit that this latest project is "somewhat disturbing" and that it could be a shock, even for him, to look down his arm and see an ear.
"It is interesting, because sometimes you are sitting at home at night and the light comes on and then you look down and there's an ear on your arm. It is interesting because, of course, you don't imagine that you could speak into your ear or you don't imagine being about to literally hand your ear over to someone else to examine," he said.
I do wish him luck – it would be awful if failure compelled him to take the van Gogh ear option.
Share your thoughts.
To write for Starts at 60 and potentially win a $20 voucher, send your articles to our Community Editor here.