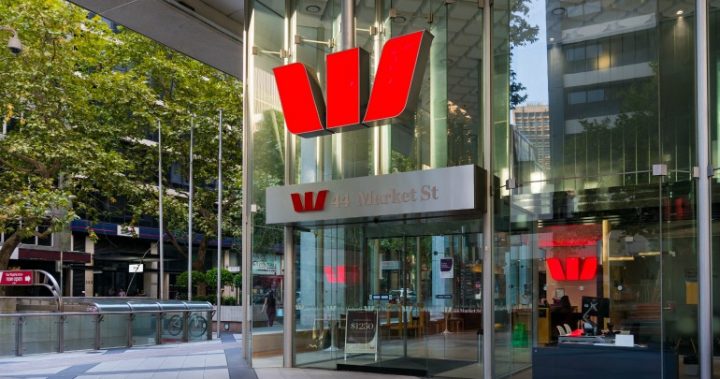 Westpac, Australia's oldest and second largest bank (after the Commonwealth Bank), will celebrate its 200th anniversary next year and, as part of those celebrations, has commissioned fashion legend Carla Zampatti to redesign their corporate uniforms.
For the first time, those uniforms will include a corporate hijab — the veil that traditional Muslim women in the presence of men from outside their immediately family. Hijabs cover the heads and chests but not the faces of wearers.
Westpac has announced it will be navy blue with a charcoal Westpac W logo. The Commonwealth Bank and Optus have already incorporated the hijab into their corporate uniforms.
"Westpac has had a long-standing focus on diversity of all kinds and hijabs have been included in our latest uniform design as part of our new corporate wardrobe," a spokesman said.
"Westpac has a long, proud history of ensuring diversity and inclusion for our people, customers and communities. This is another way we can show our support for our people and ensure they feel great at work. Feedback from staff so far is that it blends beautifully with the broader uniform," he said.
The Australian Multicultural Foundation Executive Director, Dr B (Hass) Dellal said that workplace inclusion was essential for a productive workforce and anything that encouraged this was "a good thing".
"We live in a multicultural society with a very diverse workforce and I think it's really part of what we are and who we are. By having an inclusive workforce you actually encourage a lot more productivity and levels of acceptance and respect for each other which helps with productivity," Dr Dellal said.
According to Dr Raihan Ismail, a lecturer in Middle East Politics and Islamic Studies at Canberra's Australian National University, the reason Muslim women wear veils of all kinds in Australia reflect influences from culture and fashion as well as religion.
Dr Ismail is a Muslim woman who wears the hijab and she does not agree with any proposal to ban the burka in Australia. As opposed to the hijab, the burka covers the entire body with a mesh window or grill across the eyes to allow the wearer to see.
"By banning the burka or nicqab [which also covers the whole body except for the eyes but doesn't require a mesh or grill across the eyes], you are preventing some women in freely practising what they believe in. You would probably isolate these women because they would not be able to go out," she said.
However, Dr Ismail does concede that some Muslim women are pressured into covering themselves.
"There is a possibility that some husbands would tell their wives 'please wear the niqab, I don't want other men to see you' which is possessive. When it comes to that, the problem is not the niqab, it is being married to someone who is possessive and oppressive," she said.
Dr Ismail says the Koran does not explicitly say that a woman has to cover herself in any particular way although it does say that men and women should 'cover and be modest'.
Around the world, what Muslims wear, especially where they work, in Western countries has been a contentious topic.
Last year, the United States Supreme Court found fashion outlet Abercrombie and Fitch had committed religious discrimination when it rejected a Muslim woman's job application because she wore a headscarf. The company had argued that the headscarf did not match the retailer's style, but lost.
However, the British Employment Appeal Tribunal (EAT) has concluded that a Council school did not unlawfully discriminate against a Muslim woman who was a teaching support officer by refusing to allow her to wear a veil in the classroom.
The employer had evidence that children did not engage well with the woman when she was wearing the veil and that this impacted on her effectiveness in her role. The Tribunal held that while the refusal by the school to allow the woman to wear a veil amounted to indirect discrimination, it was justified in the circumstances.
The EAT also dismissed an appeal against an employment tribunal that there was no religious discrimination against a Muslim women who had been asked during her job interview about the potential of her unusually long religious dress to provide a trip hazard.
The Muslim woman who wears a jibab covering her from neck to ankle had been asked by one interviewer if the dress could potentially cause her to trip over.
The EAT had no trouble dismissing her appeal because the woman had never been told not to wear the jibab she had worn at the interview but had been told that she should not wear any clothes that might constitute a trip hazard.
It was the American novelist Mark Twain who commented that "Clothes make the man" and I wonder if today he would say "Clothes make the Muslim woman".
What are your thoughts on this issue? What do you think of the steps taken by Westpac, the Commonwealth Bank and Optus to be culturally inclusive in the workplace?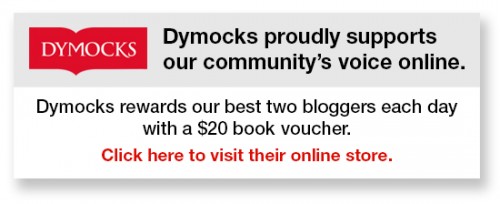 To write for Starts at 60 and potentially win a $20 voucher, send your articles to our Community Editor here.