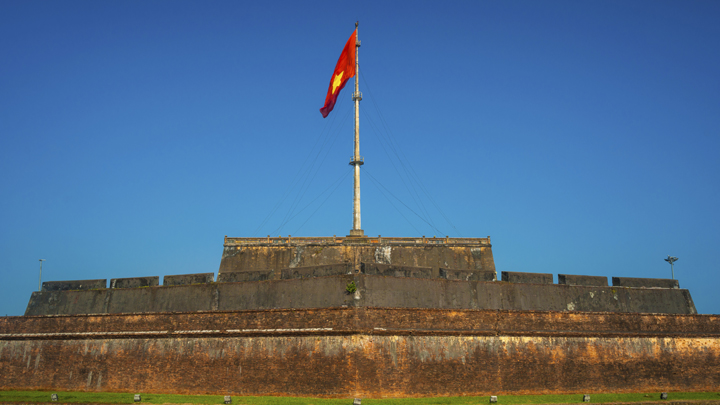 Fifty years ago today – 29 April, 1965 – Australian Prime Minister Sir Robert Menzies announced that an infantry battalion would be sent to South Vietnam and, suddenly, what had been a fairly low-key advisory role for the Australian military had escalated.
It was ultimately unsuccessful, costing 521 lives and more than 3,000 wounded from among the 60,000 who served. Four Victoria Crosses were awarded including two posthumously and it bitterly divided the nation, contributing to the defeat of the Coalition Government in December, 1972 after twenty-three years in office.
Our involvement began in May, 1962, with the announcement that 30 "Army Advisors" would be sent to help train the South Vietnamese Army in its increasingly bloody fight against the Viet Cong and North Vietnamese forces. Gradually, our commitment increased and by June, 1964, there were 83 Advisors.
It was a sign of things to come when conscription for 20 year olds was introduced in November, 1964,
Making the announcement about the battalion going to South Vietnam, Sir Robert Menzies argued that a communist victory would be a direct military threat to Australia saying "It must be seen as part of a thrust by Communist China between the Indian and Pacific Oceans." This "downward thrust" theory held that as one nation fell to communism, another would quickly follow and was called the "domino effect". It was a widely held belief in Australia in the 1950s and 1960s.
In 1966, US President Lyndon Johnson visited Australia – the first serving US President to do so – and was given a tumultuous welcome despite some small, scattered protests. Later that year Holt won a smashing landslide victory against the ALP after he had declared in a speech in the USA that Australia was "all the way with LBJ".
Shortly after his election victory, Holt announced a trebling of our troop commitment to 4,500 including 1,500 National Servicemen.
One of the most bitter and certainly the most famous battlefield engagement of the war was the Long Tan fight in August, 1966, when108 Australian troops won a decisive victory over an estimated 2,500 Viet Cong, suffering 18 dead and 24 wounded compared to at least 245 enemy dead.
Shortly before he disappeared into the raging sea off Cheviot Beach in Victoria in December, 1967, Holt announced that a third infantry battalion would be sent to South Vietnam – a decision revoked by his successor, Prime Minister John Gorton. That was a turning point in our involvement and it was the beginning of our staged withdrawal.
Gorton announced in February, 1968, that there would be no further increase in our troop numbers as the national anti-war protest was gathering strength. Our peak commitment at any one time was 7,672 combat troops which were joined by 552 New Zealanders in 1969 and our focus was largely on defending Phuoc Tuy Province, a job done with considerable success.
One former Viet Cong senior commander was quoted after the war as saying, "Worse than the Americans were the Australians. The American style was to hit us, then call for planes and artillery. Our response was to break contact and disappear if we could. The Australians were more patient than the Americans, better guerrilla fighters, better at ambushes. They liked to stay with us instead of calling in the planes. We were more afraid of their style."
In March, 1970, the first Moratorium March against our involvement saw 200,000 people throng the streets in all capital cities including 70,000 in Melbourne.
In December, 1971 the last infantry battalion left for home and the last combat troops departed in March 1972. The myth has grown in recent years that it was the Whitlam Labor Government, elected in 1972, that bought the troops home when, in fact, by the time of their election all combat troops were home or coming home.
One shameful episode in our involvement was right at the very end. In April, 1975 it was obvious that the South Vietnamese Government was about to collapse.
Clyde Cameron, who was Labour and Immigration Minister in the Whitlam Government at that time wrote in his 1980 memoir that the Foreign Affairs Minister Don Willesee had asked him to attend a meeting with Whitlam to get his approval to try and rescue Vietnamese who would be in danger after the communists won.
Cameron wrote, "He (Willesee) made a special plea for Vietnamese who had been employed by the Australian Embassy, claiming that we had a moral obligation to take them into our arms. Whitlam rejected this plea out of hand." Cameron went to quote Whitlam telling Willesee, "I'm not having hundreds of f*****g Vietnamese Balts coming into this country with their religious and political hatreds against us."
Subsequently, the Fraser Coalition Government accepted some 250,000 Vietnamese refugees including 2,079 who arrived by boat from 1975 to 1979.
As our last Embassy staff left on 25 April, 1975, this ignominious retreat must have given their Anzac Day remembrance a special irony.
If you have anything to add to Russell's article, let us know in the comments below.